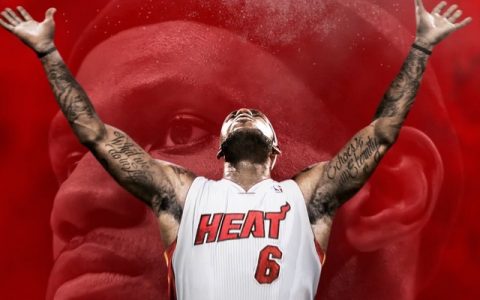 LeBron James has announced on Instagram he will be responsible for picking the tunes in the NBA 2K14 soundtrack.
He didn't reveal any of the songs he's chosen yet, but he's asking for fans' suggestions. NBA 2K14 should have a good selection of hip-hop songs so I'm sure fans and Lebron James himself could come up with something decent.
Last year's NBA 2K13 video game soundtrack was compiled by Jay-Z. He picked a range of artists that included himself, Kanye West, Rhianna and even U2 and Coldplay.
If you'd like your say on this year's soundtrack, go tell LeBron James what you want to hear.