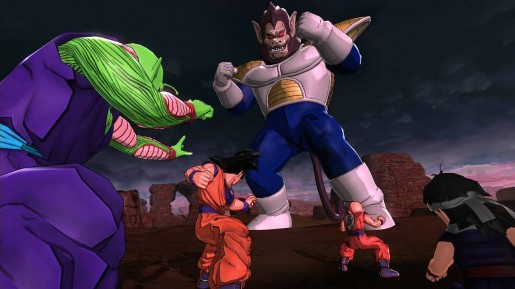 Namco Bandai has now released a ton of new screenshots for the upcoming Dragon Ball Z: Battle of Z video game.
If you know about the Dragon Ball Z manga and anime, these screenshots will be all familiar to you because they follow the Saiyan and Namek sagas. In Battle of Z, it looks like you will again battle the likes of Vegeta, the Ginyu Force and Frieza just to name a few.
The main premise of the game is on team-based fighting. Up to 4 players can team up cooperatively and fight simultaneously. The brilliant cel-shaded graphics will return so the game will look just like the anime does.
Dragon Ball Z: Battle of Z will be released for the Xbox 360, PS3 and PS Vita. It is rumored to be out in March 2014, but this is yet to be officially confirmed.
Check out the screenshots below: