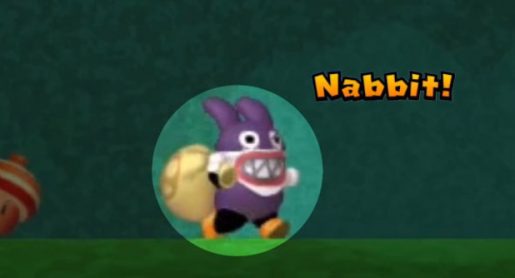 In addition to Luigi being the playable character in the recently released New Super Luigi U expansion for New Super Mario Bros. U, there's one more playable character that you can play as – it's Nabbit the invisible rabbit.
Unlocking Nabbit does not require any complicated steps. Gamers who would like to play as Nabbit can do it at any level, although when he dies, Luigi will return or when he finishes the level. In short, if you want to play as Nabbit in every single level, you have to the enter the following when selecting a stage:
To unlock a Nabbit, simply hold down ZL when selecting a stage. When you do it successfully, Luigi will be replaced my Nabbit.