Poor FIFA 13 Wii U Sales Means No FIFA 14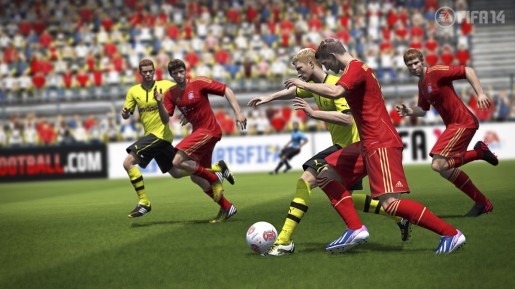 It was revealed earlier today that EA has no plans to release any new Wii U titles for the time being. The reason for this is poor sales.
EA told Euorgamer that it will not be releasing FIFA 14 for the Wii U. The statement confirms that EA made the decision clearly on poor sales of FIFA 13.
Here's what they said:
"Six months ago FIFA 13 was a launch title on Wii. Although the game featured FIFA's award-winning HD gameplay and innovative new ways to play, the commercial results were disappointing. We have decided not to develop FIFA 14 on Wii U."
It's not just software that has had disappointing sales. The Wii U console itself has failed to penetrate consumer's wallets for the time being. Nintendo needs to market the console heavily before the PS4 and Xbox 720 hit the market in a few month's time…