Dragon's Crown Cover Art is Simply Beautiful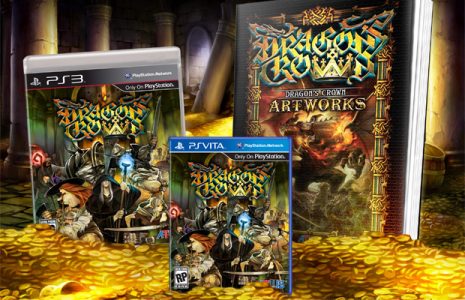 Today Atlus finally released the final box art design for the highly anticipated Dragon's Crown, which does a great job of conveying the games diversity. In addition to that, Atlus also announced that those who preorder Dragon's Crown will get a art book, which is an impressive 64 pages long. Currently most major retailers are planning on having the art book (Newegg and Target included), so don't fret if you already have a copy preordered.
Currently Dragon's Crown is set to release on August 10th 2013 and will be available for the PlayStation 3 for $50 and PlayStation Vita for $40. Before you get too excited, this will not be a cross buy title and oddly enough lacks cross play. It does however support cross save, so at least you can always progress in your adventure.