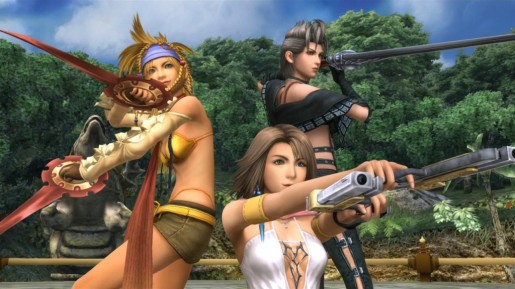 Square Enix already revealed screenshots of Final Fantasy X HD earlier this year, now we can see the screenshots for Final Fantasy X-2 HD.
The screenshots clearly show that Square Enix has been hard at work reworking the character models and overall look of the game. The graphics look a lot more vibrant and detailed compared to the PS2 original.
Final Fantasy X-2 HD is expected for release later this year. The game will be bundled with Final Fantasy X HD on the PS3 but will be made available separately on the PS Vita.
"These games are classic fan-favourites, and we hope that new and old Final Fantasy fans can experience the world of Spira and the story of Tidus and Yuna in a brand-new light with these remastered editions," said Yoshinori Kitase, producer of Final Fantasy X and Final Fantasy X-2.
Check out the screenshots below: