Celebrate St. Patricks Day with Discounted Club Nintendo Goods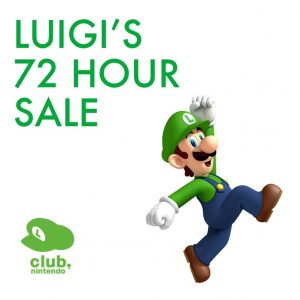 In honor of Luigi / St. Patricks days, Nintendo is having a 72 hour sale on select items via Club Nintendo. These items include the Reversible Pouch (150 coins), Greeting Cards (200 coins), Wii Remote Holder (200 coins), Wii Wrist Strap Set (250 coins), Animal Crossing Stylus / Game holder (350 coins) and the Classic Mario T-Shirt (350 coins). The sale will only last till March 19th at 11:59 PST.
For those not interested in the sale, don't forget to give their games a look. Currently they have Super Punch Out, Mario Tennis, Starship Defense and 3D Classic Kid Icarus for only 150 coins, so this is definately not a weak month for the program.