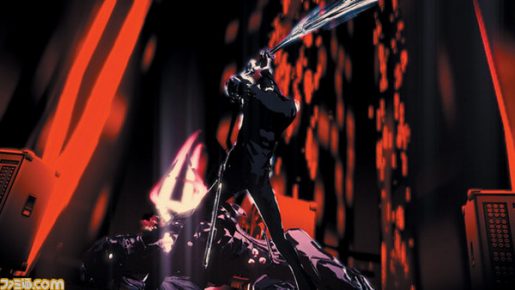 Suda 51's upcoming title Killer is Dead has gathered much attention despite details being scarce. What we know so far is that the game follows Mondo Zappa, a cybernetically enhanced executioner of assassins, as he mercilessly kills and absorbs the blood of his victims in order to pull off devastating moves.
Now we have a bit more to go off thanks to the new debut trailer that has appeared. Check out the video* below for your first glimpse of the gorey gameplay.
*the following video contains Japanese voice work with English subtitles.
As seen toward the end of the trailer, Killer is Dead is currently set for a Summer 2013 release. It is unknown whether this will be the release window for all regions. Hopefully this debut trailer is the beginning of a slew of new information on this intriguing title. I'm sure I speak for everyone when I say I can't wait to see what Grasshopper's Suda 51 has in store for us this time around.