BioShock Infinite Includes Original BioShock Only in US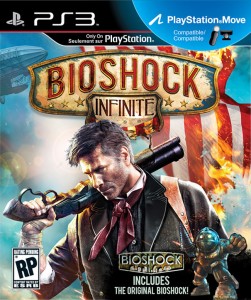 Earlier this year, 2K Games announced that PlayStation 3 version of BioShock Infinite will include the original BioShock game on the same Blu-ray disc. A 2K spokesperson has clarified the statement and revealed that this is exclusive to the US, as it is "a local promotion in North America".
There is still plenty of time before the game's release in February for the promotion to make its way to other regions, such as the UK, but at this time it remains absent. If this changes, we'll be sure to let you know.