Box Art For Injustice: Gods Among Us Reveals Two New Characters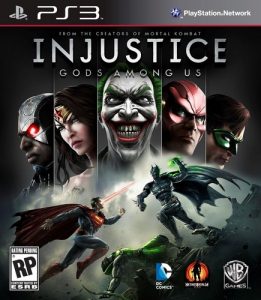 The box art for NetherRealm Studios' upcoming DC fighting game Injustice: Gods Among Us has been discovered and it reveals that the Joker and Green Lantern will be included in the game. I am sure everyone knew that these two characters would be revealed eventually seeing as both are well-known in the DC Universe. I can only imagine what the devs have in store for Joker and Lantern's move sets.
Injustice: Gods Among Us currently has quite an awesome line-up of characters announced already. I am personally hoping for Bane or Deathstroke to be added to the roster. The game is currently set to release in April of 2013. Which DC heroes would you like to see announced before the game's release?