Borderlands 2: Mechromancer Skill Tree Now Online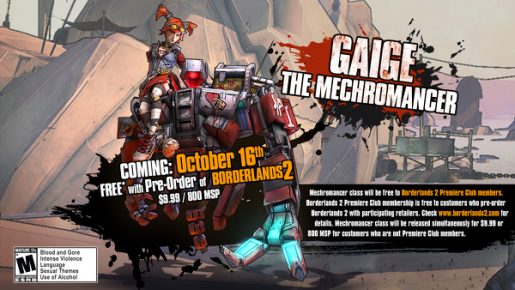 We've discovered the Mechromancer's name (Gaige), followed her on Twitter, listened to her personal Echo Recorder and now we can navigate her Skill Tree. Borderlands 2′s official website has updated the selectable Vault Hunters to include the Mechromancer, where you can distribute skill points in one of the three available trees: Best Friends Forever, Little Big Trouble and Ordered Chaos.
If you'd like to see what this new class has to offer, click here. Although she was once referred to as the character to choose for those needing extra help (AKA "Girlfriend Mode"), Gaige still appears to be an extremely entertaining choice. Who wouldn't want to take on Pandora's hostile life alongside Deathtrap?