WWE '13 Achievement List Leaked?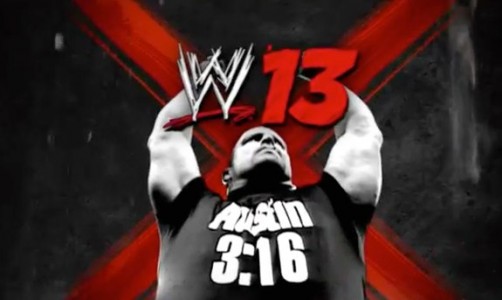 Exophase.com appears to have leaked the WWE '13 achievement list on its website. Check out what you need to do to get 100%
There is a total of 46 achievements in WWE '13 with a final 1000 gamer score. You can be sure that the achievements here will be the same as the trophies you get for the PS3 version of the game. There are apparently 10 secret achievements that are unknown at this time. They will likely be revealed once the game comes out.
Check out the achievement list below:
WE GOT TWO WORDS FOR YA – 30G – Complete the Rise Of DX storyline in Attitude Era mode
Cause Stone Cold Said So – 30G – Complete the Austin 3:16 storyline in Attitude Era mode
Unholy Alliance – 30G – Complete the Brothers Of Destruction storyline in Attitude Era mode
We Smell What The Rock Is Cooking – 30G – Complete The Great One storyline in Attitude Era mode
SOCKO! – 30G – Complete the Mankind storyline in Attitude Era mode
Grandest Stage Of Them All – 30G – Complete Attitude Era mode
Historian – 50G – Complete every Attitude Era mode objective
Once In A Lifetime – 20G – Defeat John Cena using The Rock at Wrestlemania on Legend difficulty
The Memory Remains – 20G – Defeat Triple H using Undertaker in a Hell In A Cell match at Wrestlemania on Legend difficultly
People Power – 20G – Defeat John Cena using John Laurinaitis on Legend difficulty
Dream Match – 20G – Have CM Punk VS Stone Cold take place in any arena on any difficultly
Out Of Nowhere! – 10G – Catch an opponent in a mid air finisher
I'm Not Cleaning This Up – 10G – Break the WWE ring
Crossing The Line – 5G – Get replaced by another referee in a Special Referee Match
Fair To The Very End – 5G – Referee a match without your fairness meter rising
The First Of Many – 10G – Perform your very first Spectacular Moment
OMG! OMG! OMG! – 20G – Perform all Spectacular Moments
Create An Arena 2.0 – 15G – Create your first arena in Create-An-Arena
Artist – 15G – Apply a Custom Logo to a Custom Superstar, Video or Arena
Finisher Expert – 15G – Create a Front, Top Rope, Corner and Submission Finishing Move in Custom Finisher Move
Story Teller – 15G – Create an original story
It's Your World Now – 20G – Create a show in WWE UNIVERSE using Custom Superstars only and a Custom Arena
Rookie – 5G – Win your first match as a Custom Superstar in WWE UNIVERSE
Pro – 10G – Win 25 matches as a Custom Superstar in WWE UNIVERSE
Main Eventer – 30G – Win 50 matches as a Custom Superstar in WWE UNIVERSE
Hall Of Famer – 50G – Win 100 matches as a Custom Superstar in WWE UNIVERSE
I Am The Champion – 15G – Win any title as a Custom Superstar in WWE UNIVERSE
Backstage Brawler – 15G – Attack a Superstar backstage in WWE UNIVERSE
Bitter Rivals – 15G – Win the final match in a WWE UNIVERSE Rivalry
Mr Money In The Bank – 15G – Win and cash the Money In The Bank briefcase on the same night in WWE UNIVERSE
Pipebomb! – 15G – Cut an in ring promo or be interviewed in WWE UNIVERSE
Guaranteed Main Event – 15G – Win the Royal Rumble match in WWE UNIVERSE
The Start Of A New Era – 15G – Win the Wrestlemania main event in WWE UNIVERSE
Holla! Holla! – 15G – Assign a GM to your show in WWE UNIVERSE
Online NXT – 10G – Win your first Xbox Live match
Online Artist – 20G – Have your content downloaded in Community Creations 10 times or more
Secret Achievements
There are 10 secret achievements that are currently unknown at this time