Sleeping Dogs Interview: Developer Reveals "Pacing Was Key"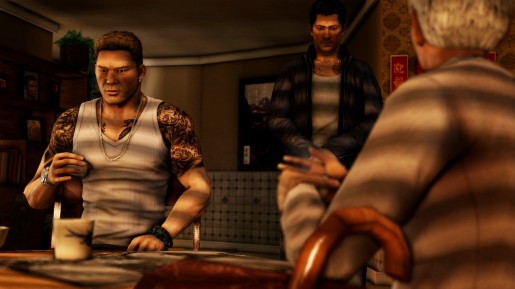 Moving away from the games content and more to the platforms Dan admitted while he personally preferred the PlayStation 3 version he was happy that the PC version not only looked as good as consoles but that it also offered 3D compatibility. Adding that it was Square Enix who actually pushed the team to developing the PC version to the same standard as that of the consoles; without outsourcing to a PC porting company.
One thing that was unexpected is that despite working on Sleeping Dogs for four and half years Dan was still extremely passionate about the title and was honestly looking forward to not only replaying the game himself but working on new content for the game or even a sequel. Downloadable content wise Dan mentioned that it hadn't already been decided on instead the team will wait to hear the reaction to the game so they can create new content of what players love about the game. And sequel wise while he couldn't say there will be one Dan did state if this title went down well Square Enix had suggested another may be developed.
So a great thanks to Dan Sochan the Producer on Sleeping Dogs for giving the insights into why some things were designed in the way they were and if our score of 8.7 out of 10 is anything to go by Sleeping Dogs 2 may be a reality. To see in more detail what Just Push Start thought of Sleeping Dogs check out review here.
Page 1 2