Sleeping Dogs Interview: Developer Reveals "Pacing Was Key"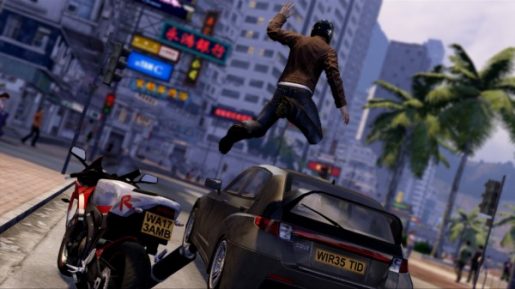 Recently, I was fortunate enough to interview the Sleeping Dogs Producer, Dan Sochan, who provided insight into the games development and also some of the reasons behind certain design choices.
Starting off Dan talked about the beginning of the games development process and what influenced in basic concepts of the game. It came as no surprise when Dan revealed that Hong Kong cinema had been one of the key influences when designing Sleeping Dogs, as well as the martial arts master Bruce Lee. Like in Bruce Lee's films fight scenes don't just start and stop instantly and often Lee is massively outnumbered in a fight and this was a feature the team wanted to capture in Sleeping Dogs.
The fighting system has been compared with that of Assassin's Creed with the counter system however unlike Assassin's Creed the main character in Sleeping Dogs will frequently find more than one enemy trying to land an attack on him at once. Dan revealed this was a key decision made rather early on in development drawing from scenes in Bruce Lee films where opponents would attack at the same time not just wait to be taken out one by one.
We then moved onto the topic of pacing and progression where Dan revealed that originally guns were to play no part of Sleeping Dogs – as commonly Triads turn to melee weapons rather than guns – although it was seen that to make certain areas harder progression wise they had to be added: so a gunplay team was employed from the start of development. According to Dan setting the correct pace throughout the game was key even to the extent that the team reordered certain missions to give the story both the highs and lows of pace it needed to be fully effective. With this highs and lows it enabled the team to put in different types of missions to keep the game entertaining and fresh and still have a flowing storyline. Dan made an especially interesting point when it comes to the pacing of missions when he commented that players and even the team themselves were only truly wowed by a mission of high pace then it was built up to, thus to achieve this multiple times the pace had to be slowed before the next big event.
Page 1 2