Rambo Video Game Announced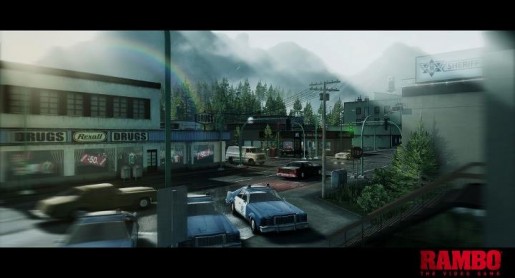 Although Sylvester Stallone can be seen in the atrocious The Expendables 2 video game, he will appear in a Rambo video game too.
If you're old enough, Stallone played action hero John Rambo in a series of '80s action movies. Another Rambo movie was released a few years ago but didn't capture the spirit of the original films.
The video game will follow the events of some of the most exciting moments from the first three films. The video game is reportedly going to be a FPS.
"We have been quiet since we acquired the Rambo license last August. During this time we have been dedicated to creating a videogame for consoles and PC that will allow Rambo fans and gamers across the globe to really get under the skin of Rambo and wield his iconic weapon-set in battle", said Reef Entertainment Commercial Director Craig Lewis.
Check out the announcement trailer and first screenshots below: