Preorder Ni no Kuni and Get a Steelbook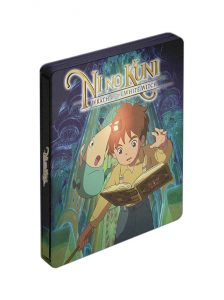 If you're a fan of steelbook cases you're in luck as Ni no Kuni will be getting one. This is coming in the form of a Gamestop preorder bonus, which is sadly exclusive to Gamestop.
Currently Ni no Kuni is set to release on January 22nd 2012, so you will have plenty of time to preorder your copy. Additionally if you're not a fan of the steelbook or prefer DLC you can preorder from Amazon for a special familiar.