Hells Yeah! Will Be Releasing This September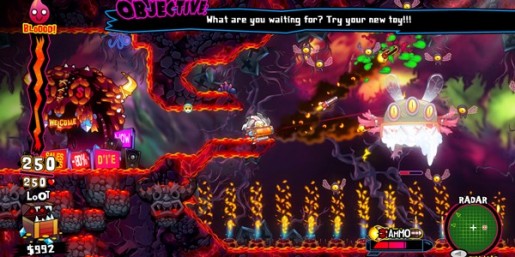 If you can't wait to see what Arkedo Games next title Hells Yeah! has to offer, then you're sadly in for a little wait. While the game was originally set to release sometime this summer, the official release date has been set to September 25th. Sadly European gamers will have to wait an additional week, but the title is certainly worth the wait. Finally the price has been set at $15 / 1,200 MSP, but it should be worth the price.
In addition to the release date / price being revealed, Sega has also released a new trailer. This one dubbed "Pimp it up" focuses completely on the games customizable aspects. If this looks like something you might enjoy, you might want to also check out our impression of the game.