Spartacus Legends Coming 2013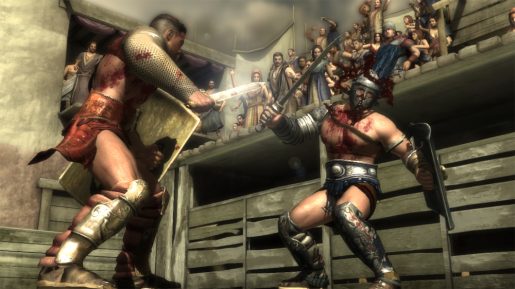 Ubisoft has announced a video games based on the hit TV show Spartacus called Spartacus Legends.
Spartacus Legends is a fighting game and many of the popular characters from the TV show will be in the game.
Spartacus Legends comes early 2013. Gamers will experience primeval gladiator moments, from training inside the ludus to brutal battles in the arena, all while striving to become a legend.
Featuring thousands of ruthless weapon combinations and a robust skill system, Spartacus Legends delivers a variety of tools for gamers to customise their gladiators and dismember their foes. Gamers will be able to fight as Spartacus, Crixus or one of their own created gladiators as they battle with friends offline or in online multiplayer to join the ranks on the worldwide leaderboards.
No platforms were announced although it's surely to be released on the PS3 and Xbox 360 at least.
Check out the screenshot gallery below: