New Awesomenauts DLC Character Teased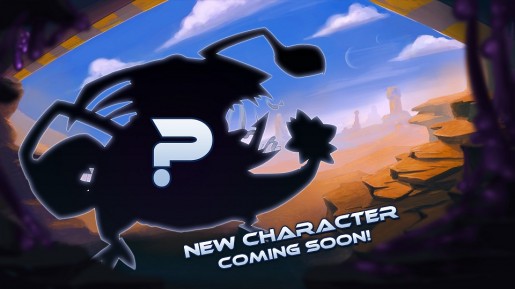 A teaser image has been uncovered for Awesomenauts by some players in the Steam beta. The character in question will be the third extra character, following the two characters — Coco Nebulon and Derpl Zork — that will be added in Monday's update.
Judging from the silhouette, the character may very well end up being the villain Big Baddie. Check back soon as we'll be sure to have the details regarding the official reveal when it occurs.