Mass Effect 3: Operation Overwatch Starts this Weekend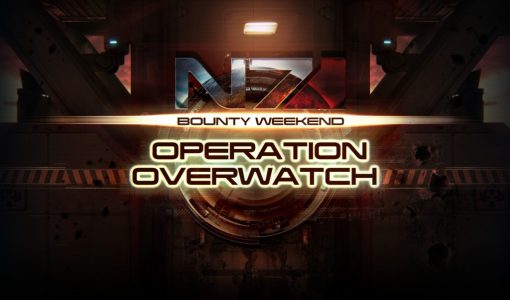 Are you up for another N7 weekend this week? If so, you're in luck as Bioware announced today that the Operation Overwatch for Mass Effect 3 will begin this Friday, July 27th, in the afternoon.
As with all N7 weekend, Operation Overwatch will reward players who play the multiplayer portion of the game with items, equipments and more. Before anything else, make sure that you have the Earth DLC installed.
Here are the goals and rewards that you can get:
Squad Goal: Extraction on any difficulty with at least one squad member using an Earth Pack character
Allied Goal: Extract 800,000 individual players on any difficulty, with each live member counting toward the goal.
Squad Goal Success: All squad members awarded a Commendation Pack.
Allied Goal Success: All players awarded a Victory Pack that includes a new Earth character.
Special Circumstance: Extraction time lengthened due to failure of Operation BROADSIDE.