Playstation All-Stars Beta Found on HK Playstation Store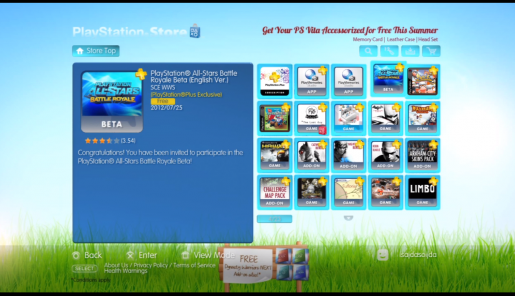 As you might recall Plus members were set to get a mysterious beta this month, but for some reason it was delayed at the last minute. This made many gamers sad since many believed it would be for Playstation All-Stars Battle Royal, since it was said to be for an "action packed game". While many claimed it wouldn't be PS All-Stars, it seems that it might actually be that game.
Among the many things added to the HK PS Store today, it seems plus members received the beta for Playstation All-Stars Battle Royal. Sadly Hong Kong is the only region to currently have the beta, but this does fall in line with all previous information. Ideally we will also get the beta at some point, but in the mean time you can always purchase plus in Hong Kong if you have to play it.