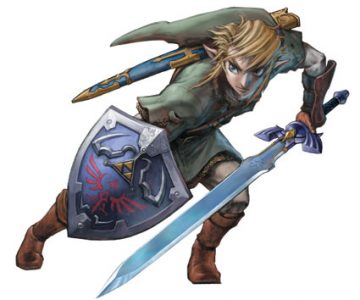 Skyward Sword is right around the corner but that hasn't stopped Nintendo for giving us even more information to salivate over. Apparently, there is a new Zelda game in the works for the 3DS, and no it is not Majora's Mask or some other such remake; it is a brand new game.
That's right folks, Zelda series producer Eiji Aonuma has confirmed with Portuguese website MyGames (translated by Nintendo Everything) that such a title is indeed in the works for the 3DS.
"We are already preparing a new game, a game in the series for the Nintendo 3DS, but don't think that it is a direct sequel to the Zelda titles released on DS," Aonuma told MyGames. "We are talking about a new game, but it takes much of what has been done on previous consoles.

"It's something I'm asked about often and I assure you that it is something I've spoken to Miyamoto about. But recently we released The Legend of Zelda: Ocarina of Time 3D as a remake. We are considering the idea, but it didn't seem right to launch a remake one after another, so the next Zelda game on 3DS will be original."
It's good to see brand new entries to the Zelda series on the 3DS, especially if it will play more like console versions than previous DS versions. It seems that as time goes along, we are getting more and more of a reason to pick up a 3DS; the launch lineup for the PS Vita better be stellar because the head-start that Nintendo is getting on Sony might become a deciding factor.
The 3DS is Getting a Brand New Zelda Game

,