One of the biggest differences between AAA games and Indie games is scope. There is no denying AAA games are great and check a lot of boxes. That is largely the point. Make a game that costs a fortune so it can make a far greater amount. Since these games need to sell a lot less, they can explore unique ideas, weird concepts and implement different styles of play. This is absolutely the selling point of Greak: Memories of Azur. With multiple characters to control, a vibrant world to explore and a group of people to save, will it fly off safely or will there be casualties along the way? 
Greak: Memories of Azur tells a complicated story in a rather simple way. Player's control Greak, a young Courine, stuck in a small village fighting a hostile force known as the Urlags. Before his people can escape this situation, Greak wants to find his older brother and sister so they can escape together. It makes for an okay ride, assuming it holds your interest.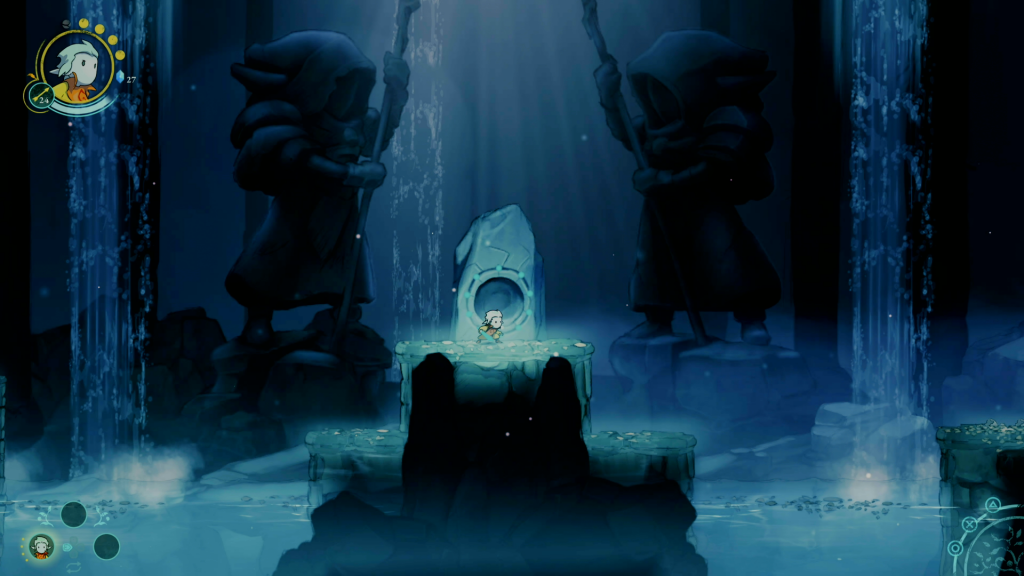 There really isn't much to Greak: Memories of Azur's gameplay. Each family member has their own gimmick, weapon, jump and function. Most of the adventure is fighting the same five or six enemies and solving puzzles to progress forward. Where it starts to go south is the approach to puzzles. 
At first the puzzles were fine. Maybe you spun a wheel or quickly jumped onto a platform, though they were rarely that involved. Instead of finding a better way to make use of Greak's family, it instead tries to rationalize their inclusion.
The best way to explain Greak: Memories of Azur's is to think of a co-op puzzle game and then just remove the co-op part. There will be doors that require one sibling to stand on as the other runs to the other side with a platform, where they wait, players swap and bring their character over. At no point do the puzzles really improve, they just take the core experience and add more steps. In a multiplayer experience there could be an argument this was done to give players a reason to cooperate, but it has no place in a single player game.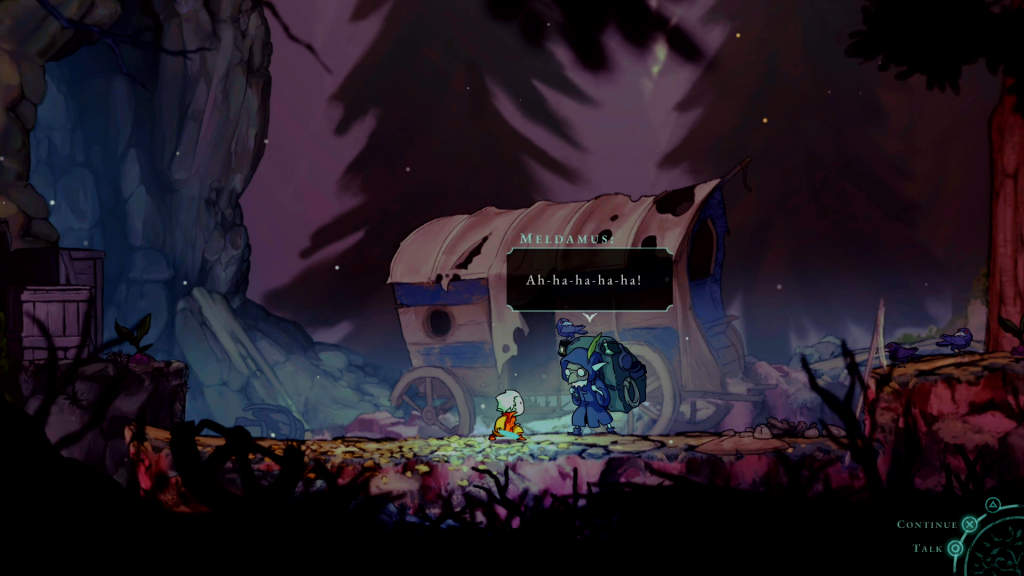 Greak: Memories of Azur takes this to another level by adding a final character towards the very end. He doesn't serve much of a purpose, besides narrative, furthering the poor ideas. And, due to this questionable approach, it also makes combat sections rather frustrating.  
Instead of forcing players to beat bosses through puzzles or by putting fun first, players are expected to maintain multiple characters at once. If you miss a jump as one of the three or forget to hold down another button to control the side character and they die, the run ends. It isn't fun, adds nothing to the experience and is more frustrating than anything else.
In a lot of ways, Greak: Memories of Azur could've been a lot better if certain changes were made. Remove the siblings, give Greak more abilities and build out the core concept. Or simply introduce an online mode to make full use of the idea. Instead, we're left with the worst of both worlds, and it really stands out. 
Greak: Memories of Azur Review Verdict
Greak: Memories of Azur is a great example of nice art and ideas failing due to implementation. I don't know if there is a great way to accomplish exactly what Greak: Memories of Azur was going for but this is absolutely not it. The extra characters add nothing to the core experience could be improved so many ways that it's easy to focus on what it did wrong over the positives. It makes for a rough suggestion and one many will just find lacking. 
[Editor's Note: Greak: Memories of Azur was reviewed on PlayStation 5 and a copy was provided for review purposes.]