EA's Need for Speed franchise has been going on for as long as 1994 and the series has seen its fair share of ups and downs. The last game released was Need for Speed Payback in 2017 and it wasn't well-received by a lot of people. One of the reasons the game was so reviled was its addition of loot boxes in order to upgrade your car. This was around the same time EA also got flak for loot boxes being added to Star Wars Battlefront II as well. Here's our Need for Speed: Heat Review.

Another thing I didn't like about Need for Speed Payback was its cheap storyline that didn't make me care about the characters. I usually like to play racing video games to actually do RACING and nothing else. Needless to say, the game was pretty bad and developer Ghost Games needed to improve.

Thankfully, Ghost Games seems to have listened to all of the negative feedback as this year's release of Need for Speed: Heat might be one of the best NFS games released in years. This is all thanks to a refocusing on actual racing as well as borrowing some gameplay elements from the popular Forza Horizon video games.

Need for Speed: Heat still has a storyline, although it's focused more on racing as you are a young racer that wants to make a name for themselves. Becoming a famous racer isn't going to be easy thanks to the police trying to arrest all of the street racers racing at night time.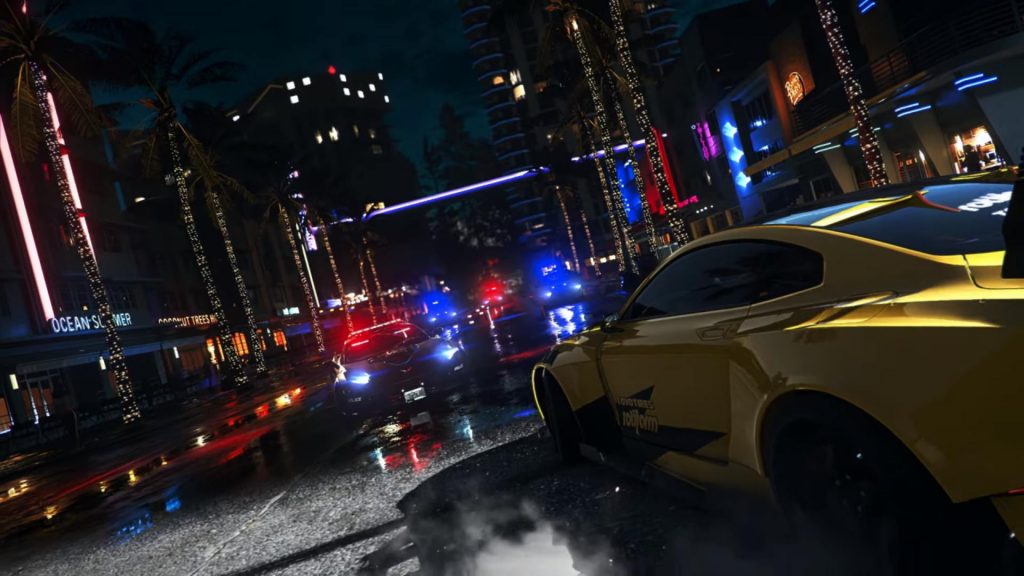 The day and night cycle plays an important part in Need for Speed: Heat because the time of day determines the type of activities and rewards you can have. For example, day events include normal races as well as drifting events just to name a few. At night time, you can compete in more street races and it's also the time of day when the police are out to hunt any speed racers.

The daytime also allows you to earn things like a lot of money and parts to improve on your car. However, you will also need to compete in night time events too if you want to unlock more missions for you to do as well.

What I like most about Need for Speed: Heat is the variety of activities that you can do. Aside from standard street races, other things you can do include drifting, speed traps, billboard crashes, long jump and more. They are pretty much similar to the events in a Forza Horizon game and the diversity of activities helps the game feel less repetitive.

One thing Need for Speed: Heat does better than the Forza Horizon games is the fact that you can fast travel as many times as you want as long as you unlock all of the locations of the safe houses on the map. In Forza Horizon games, you have to pay money each time you want to fast travel!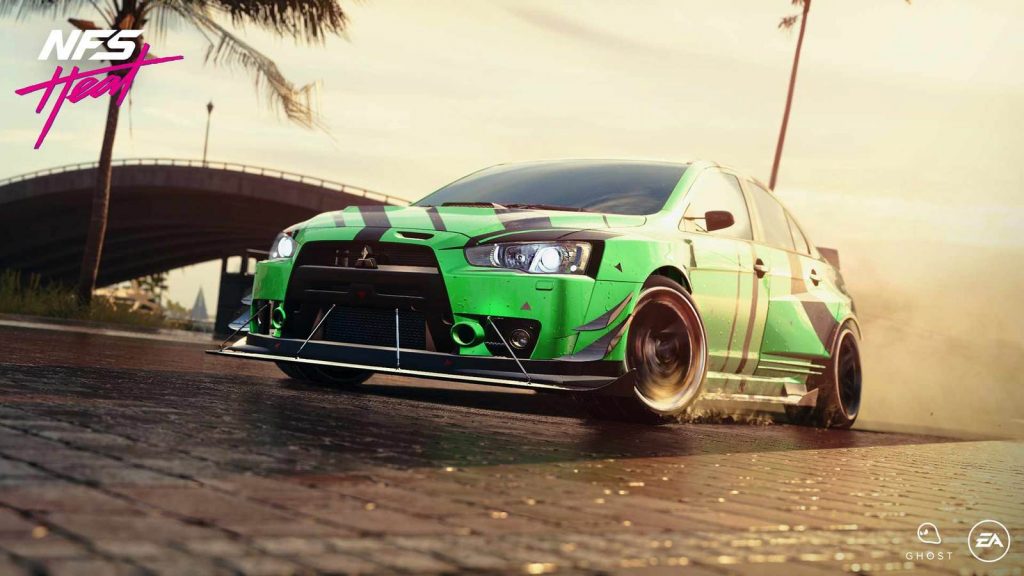 The game is also quite generous when it comes to money as you can race previous events to earn as much bank as you want. Money is essential in this game because you need it to spend on new cars, new parts and loads more.

Gameplay-wise, this game is very arcadey so it might not appeal to gamers that want to experience something more realistic. That being said, you can customize the car so it can suit your personal racing style. The drifting is also simplistic in order to make it easier for casual gamers.

In terms of car selection, the list of cars is quite small because there are only over 120 vehicles for you to choose from. These range from Japanese classics like the Skyline and RX7, while the more expensive brands include Ferrari, Porsche, and Lamborghini. The only major car manufacturer that decided to not be in the game is Toyota.

Graphically, Need for Speed: Heat may not as realistic as the Forza Horizon games, but the fictional city of Palm City based on Miami looks very pretty. The city also looks awesome both in the daytime and nighttime.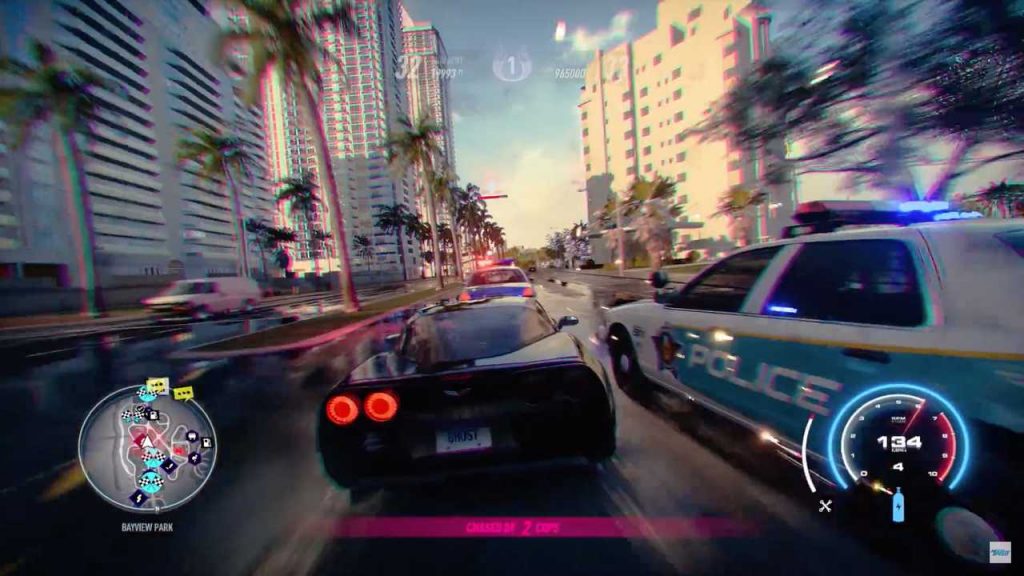 As enjoyable as Need for Speed: Heat is, there are a few things that prevent it from being my new favorite racing game this generation. Aside from the small car selection, the game does not have a cockpit view either. I know the NFS franchise usually doesn't have a cockpit view, but it's still sad to see it not featured in this game.

However, the worst thing about Need for Speed: Heat is trying to drive away from the super annoying cop cars! They have rubber-banding AI that catches up to you all of the time and they also love to magically spawn reinforcements. The police also chase you when you are currently competing in a race too!

To make things even more frustrating, getting caught by the cops means you have to pay a minimum fine of $10,000. Your fine can also be much bigger than this and it's annoying if you just wanted to save money in order to pay for a new ride.
Need for Speed: Heat Review – Verdict
Overall, Need for Speed: Heat is a fun game and might be the best in the series since 2006's Need for Speed: Carbon. The open world is pretty and there are a lot of fun activities for you to do. The only thing holding the game down is the annoying cops which affect your enjoyment factor in a huge way. If the cops weren't such a big factor in the game, I would have liked this game more.
[Editor's Note:] Need for Speed: Heat was reviewed on the Xbox One X platform. The game was provided to us by the publisher for review purposes.]