Monkey King: Hero Is Back is a new action RPG adventure game released this year for the PC and PS4 platforms. The game is based on a popular Chinese animated film of the same name. It's not a very popular property in the West, but this English dub version of the game has been released and it's sadly not a very good game. We'll discuss more the highs and lows in our full review of Monkey King: Hero Is Back below.

Monkey King: Hero Is Back is about a once-powerful Monkey King by the name of Dasheng. Dasheng was one of the most powerful beings 500 years ago until Buddha got annoyed by his actions and pretty much imprisoned him inside an icy statue. He was supposed to lay there for the rest of the time, but 500 years later he is finally freed accidentally by a small monk boy named Liuer who is also carrying a small baby girl named An-An.

Even though Dasheng is freed from his icy prison, his skill set is still dormant and he's not as powerful as he used to be 5 centuries ago. Dasheng will have to do a lot of good deeds to unlock all of his powers again and reclaim the title of the Monkey King.

Luckily for Dasheng, his new quest allows him to do good deeds again because he has to save a small village from monsters that have been kidnapping small children. The main bad guy has a sick reason to kidnap the kids and only Dasheng is brave and powerful enough in order to save the day.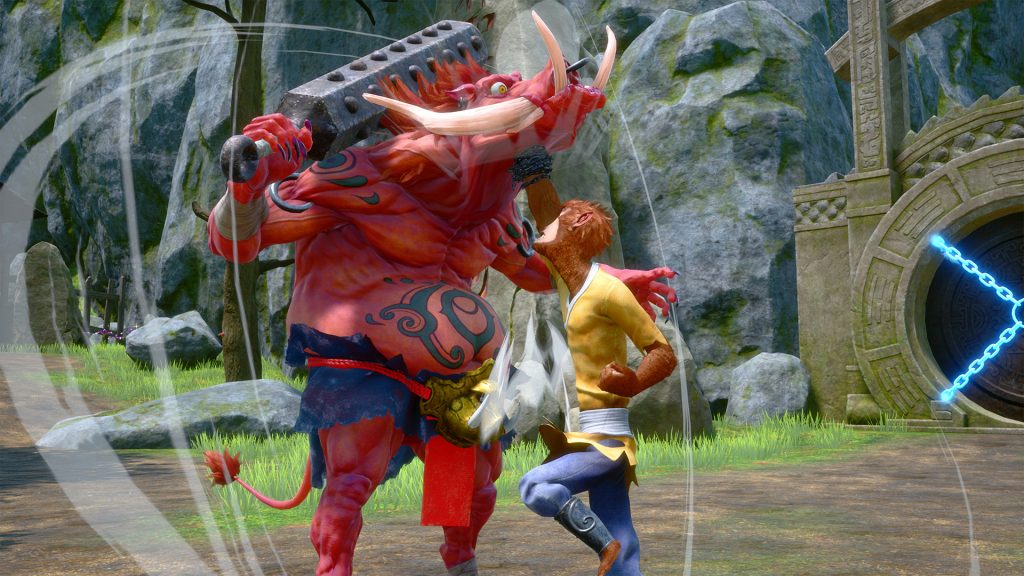 If you have seen the Monkey King: Hero Is Back animated movie, there's nothing new for you to see here because the game has the exact same storyline. This isn't really a bad thing, although I will say newer players will see more surprises in the plot.

I never heard of Monkey King before playing this game so I somewhat enjoyed my time with Dasheng and the other characters. The only disappointing thing about the video game version is the fact that the voice actors are all different from the animated movie. The animated movie featured Hollywood names such as Jackie Chan and James Hong just to name a few. For the video game, it only features lesser-known British voice actors.

That's not to say the voice acting in the video game is bad, it's just disappointing we don't get to listen to someone as cool and famous as Jackie Chan. The voice actor in the video game that voices Dasheng isn't too bad, although his performance does sound lethargic compared to the other characters.

While the voice acting might not appeal to everyone, one thing we can all agree on is the fact that this game has some decent looking graphics. The visuals are nice and bright as the colors really pop out of the screen. The character models are also detailed as it looks like you are watching a legit CG animated movie.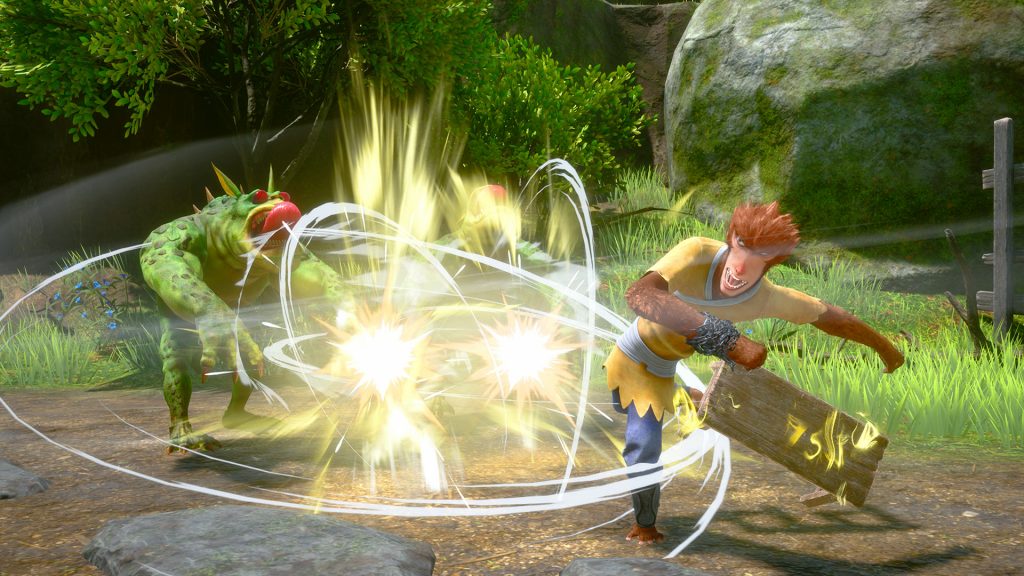 The visuals of Monkey King: Hero Is Back might be decent, but sadly the rest of the game is a huge disappointment. There are flashes of things I enjoy about the game, but the way the game is set up and the clunky controls really ruin the overall experience for me.

For example, Dasheng is supposed to be a martial arts expert, but the combat feels slow and sluggish. For a martial arts style video game, I want to play as the main character that can actually fight fast with his fists and legs. However, in this game, Dasheng moves as slow as a fat heavyweight boxer. Not to mention the only has access to a small number of combos so there's no real variation in combat.

The only variation you can get is when Dasheng gets access to his magical skills. By pressing the R1 button, the player can use Dasheng's many hidden abilities. These include abilities to damage enemies or see their lifebars just to name a few. There is also an invincibility mode, although this is only available for a limited time.

That being said, you may not even need to use these abilities all of the time because you face the same enemies and bosses over and over again. All of them have the same pattern and the game gets really repetitive facing the same foes more than once. The only upside is the fact that enemies don't ever respawn so you don't have trouble if you need to backtrack.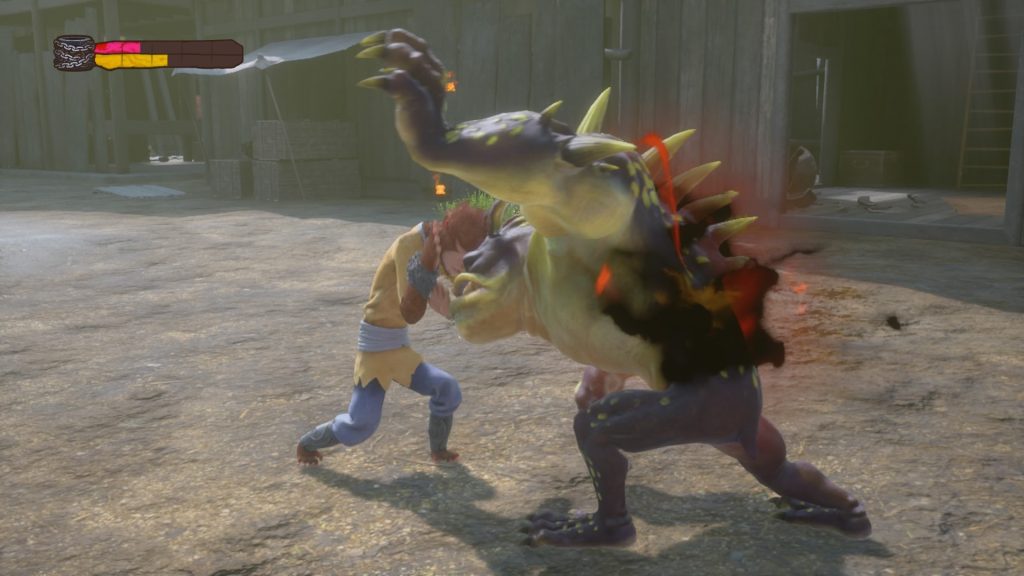 Another thing about the combat I don't like is that there's no lock-on option too. This is a great annoyance because boss fights and flying enemies are hard to reach when they move around too much!

While I didn't like the combat in Monkey King: Hero Is Back, I also don't like the way you have to level up Dasheng in this game either. In order to increase his health bar and magic bar, you need to find numerous creatures hidden in the levels called Earth Gods. I found this annoying because there are many Earth Gods and they're all pretty hard to find. I felt under-leveled because I couldn't find them all of the time.

Another annoying thing is that you also need to find various items in the levels if you want to buy things like vitality pills, elixirs and more. Some ingredients are only available at certain levels so you often have to backtrack in order to make the stuff you want. It's also frustrating that your life does not replenish after boss battles or when you save the game. Due to this, I had to use a LOT of vitality pills just to survive.
Verdict
As a whole, Monkey King: Hero Is Back has some nice features, although the overall game ruined is by some very bad gameplay design. Not to mention the combat is shoddy and not even enjoyable. Sure the game looks pretty, but the repetitive and mundane gameplay ruins the experience.
[Editor's Note:] Monkey King: Hero Is Back was reviewed on the PS4 Pro platform. The game was provided to us by the publisher for review purposes.]