Given November is when a lot of players subscribe to the service and also when a lot of subscriptions expire, it's no surprise Sony is offering two really good titles this month.
Fans of the Soulsborne genre will be delighted to know Nioh is part of this months offerings. The title is a rather fluid and brutal hack and slash adventure that follows William in an effort to kill demons. Even fans of Dark Souls and Bloodborne have remarked it's a little more difficult, so don't be surprised if you have some struggles finishing your adventure.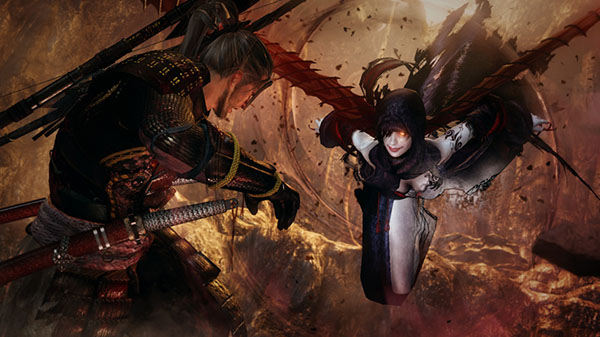 This is also just in time to give fans a reason to check out Nioh 2's open beta, which starts on Nov. 1. Finishing it will unlock the Kamaitachi Helmet for the full game and if you have save data from the first game you can play as William, the main character from the first adventure, in the beta.
And, in what would make more sense releasing this month, the other game is Outlast 2. After getting a lot of support from the original being a Plus title around the time the PlayStation 4 launched, is said to expand on what so many loved from the original. With plenty of scary elements and frightening mechanics, it's an absolute must for horror game fans.
Both of these games will be available for download on Nov. 5, and will last until Dec. 3. This also means you still have time to check out The Last of Us and oddball choice MLB The Show 19.