Next-Level Games has developed a number of Nintendo games over the past couple of years. Their most recent title was Luigi's Mansion: Dark Moon, which was so well-liked that gamers were overjoyed with the news they're going to develop the sequel, Luigi's Mansion 3. Promising a new experience, something they also did with Dark Moon, will Luigi's Mansion 3 achieve everything fans are hoping for or does it fail to make use of Switch's potential? Here's our Luigi's Mansion 3 Review.
Luigi's Mansion 3 starts off with Luigi and his group of friends on a bus as they head for a once in a lifetime vacation at a luxurious The Last Resort Hotel after being invited by the owner of the hotel itself, Hellen Gravely. For what they thought will be a relaxing vacation, it all turns into a nightmare for Luigi once again as he finds out that it was all a trap from King Boo. Wanting revenge on Luigi from what he did in prior games, King Boo works with Hellen Gravely to lure them into the hotel and place Luigi's friends in a painting, trapping them once again. With Luigi stepping in once again to be the hero, he sets out on another terrifying adventure as he searches for his friends in the hotel.
Saving Mario and others will be a hard task for Luigi to do it by himself. Instead, his old pal from previous games who has helped him before with these kinds of problem, Professor E.G, is in the same hotel as well, giving Luigi the new Poltergust G-00 where he can once again catch Ghosts, but of course with added improvements.
In Luigi's journey to save Mario and others in the hotel, he will be joined by another version of Luigi called Gooigi, after getting the necessary upgrades from Professor E. Gadd which is in the early part of the game. With Gooigi, it is the slime version of Luigi that came from the improved Poltergust G-00. At some point where Luigi will be needing help to solve puzzles, or getting through the very tight spaces or in taking down bosses, Luigi can use his doppelganger to do just that. As an added feature in the game, Gooigi can be controlled by another person using a separate joycon- thus opening an opportunity for couch co-op play with others. But in my personal experience, it still feels that the game is made tailored to be played by only one player.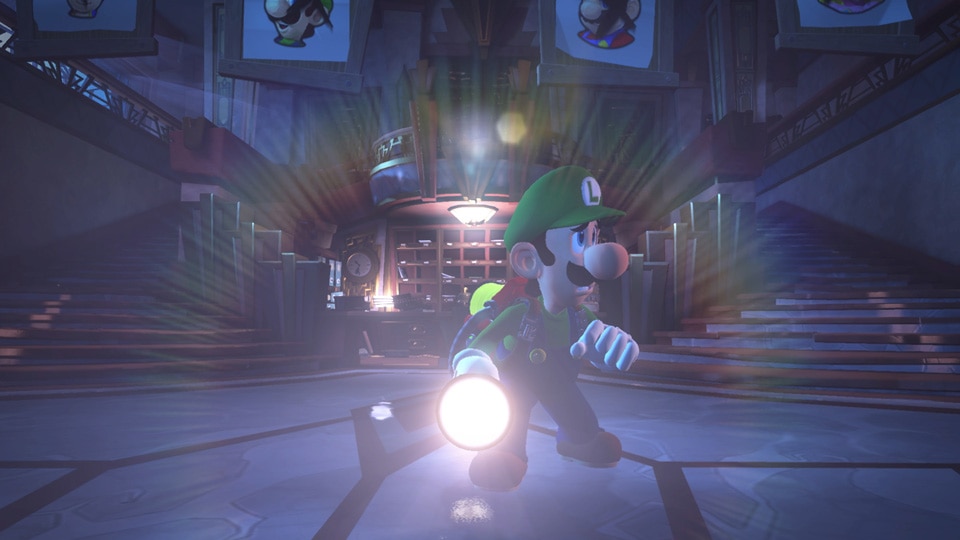 The Last Resort Hotel is designed where Luigi has to access one floor at a time. Each floor acts as stages where Luigi has to clear it first before being granted access to the next one. There are a plethora of floors that Luigi has to explore and almost every floor he reaches awaits a boss fight. Since the elevator of the hotel is busted as it has no elevator buttons, Luigi must find these at every floor to be granted access. Unfortunately, these buttons are held by the boss, which means Luigi has to take them down.
Each of the floors in the hotel is varied. Just like in a real hotel where each floor has a different kinds of amenities, the Last Resort Hotel has that as well. You can find floors that are designed to be a garden, a gym, or an area where it's full of shops. Each floor has always something new to offer and explore, so don't expect just because the setting is a hotel, Luigi will be exploring the same floors over and over again. One of the areas where the game excels is the level design, which is excellently done as it gives a variety for you to explore and enjoy. With the plethora of levels that Luigi can explore, it would take him around at least ten hours to explore the hotel and save his friends.
In terms of its gameplay – it has not changed that much compared to the previous entry. For Luigi to save his friends, he must rely on his Poltergust-00 in battling ghosts, which sometimes can be cumbersome as vacuuming can be hard to control at times. To spice things up in the gameplay aspect, Luigi has a new ability called The Suction Shot, which is a plunger that you can stick to certain objects or bosses and you can swing or pull at them. In addition, Luigi now has an ability to slam ghosts as well, dealing much more damage to enemies instead of simply sucking them up and waiting for their HP to drain. After the meter has charged while doing the vacuuming of the ghosts, you can press the A button to start slamming them to other ghosts or just everywhere. The rule of stunning them with the flashlight still applies however in most parts of the game.
Aside from simply going through floors, and taking down bosses, completionists can do a lot more things in the game in order to make the experience more enjoyable – though expect a lot of backtracking throughout the hotel. On each floor that Luigi can explore, there are Boos that you can hunt down and collect. Also, each floor has several hidden gems that you can uncover by simply searching every nook and cranny. The joy of vacuuming everything you see or slamming things into may reveal something that you might find worthy. Not to mention using the Dark Light really reveals a lot of hidden paths in the hotel.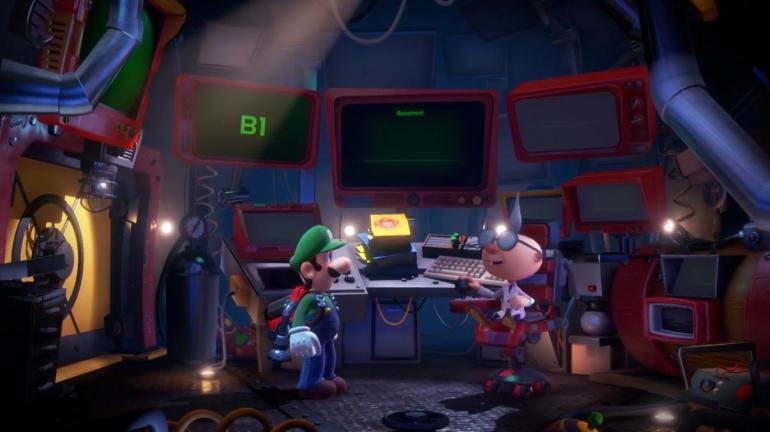 For online multiplayer aficionados, Luigi's Mansion 3 offers two multiplayer modes; ScareScrapper and ScreamPark. In ScareScrapper, it plays similar to the Dark Moon where players will have to work with up to eight players in completing specific tasks under a time limit. Each floor that you get to do gives certain objectives that make it challenging for everyone to work with. With the use of the Switch App on your mobile device, you can use the voice chat feature to coordinate with other players in this mode. For the ScreamPark mode, it is focused on a local-play party mode where up to two teams can compete with each other on several mini-games. Regardless if you are fond of competitive or cooperative play, Luigi's Mansion 3 has something for you.
Visually, Luigi's Mansion 3 looks phenomenal on the Switch. The art style and level design are similar to past titles but with it now being on the Switch, which is a much more powerful device, Next Level has put on more details on the levels that you get to explore, and the characters. Playing in either both handheld and docked mode provides the same experience but for me, it is still best-played on-the-go. The voice of Mario makes a return giving life to both Mario and Luigi. Unfortunately, you won't hear Luigi talking in a long sentence but it's still nice to hear Luigi's fears as he explores the Last Resort Hotel.
Luigi's Mansion 3 Review – Verdict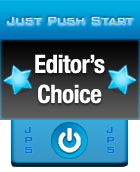 Luigi's Mansion 3 is yet another game that makes the Switch worth owning. Returning fans will have a wide variety of elements, both new and old, that deliver a spooky flare. This does not come at the cost of enjoyment, as it's just as charming and fun as ever before. For the third time in the row, Luigi has proven that he can be the star in his own game and more than just Mario's brother.
[Editor's Note: Luigi's Mansion 3 was reviewed on the Switch platform. The game was provided to us by the publisher for review purposes.]