One thing that makes The Surge such a frustrating game to get every trophy/achievement is how one mistake could result in another run. You might not know where or what that mistake is but there are countless little things that can hold you back. While this might not be true for Indivisible, trophies are kind of vague and it's hard to tell how much work it might take to hit defense level 5 or perform a 108 hit combo. Thankfully, none of these tasks are hard, which is why we made a simple roadmap to relieve stress. Here's our Indivisible Trophy/Achievement guide:
Roadmap
Everything from The Adventure Begins all the way to The Kalpa Continues are story related and can't be missed. Best of all, even though you're told during your first confrontation with Kala, which is when you unlock Maha Heruka Accepted, is a one way trip, it's just a trick to make you think the game is ending. Things change in Indivisible and you can find out what exactly those changes are when you get there, but you don't need to do everything prior to that point if you don't want to. And before you worry about figuring out where the final Loka Chakra Gate is, you actually find it to the right of where you go to fight the last boss. You literally get the option to go fight them or still explore and it's your ticket back to any area.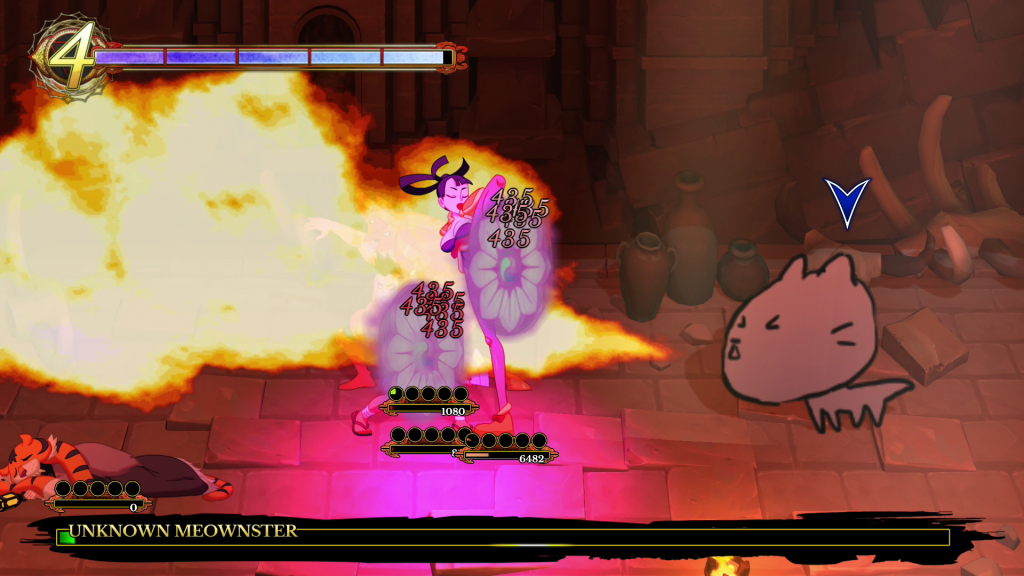 Since this covers story, it's important to note that you don't need every stone to max your attack and defense, I had five more than needed and there are likely more, and many of them get substantially easier when you return sometime later. I still suggest getting as many as possible but if you're stressed trying to get one, just return. By the end of the game none of them are beyond the skill of anyone who can get to that point. I should also note it is not possible to max both without making a duplicate save prior to the final area.
Unlocking One's True Potential is one that sounds far more complicated than it actually is. Perhaps the simplest to do one is Razmi. You unlock her's right before you go to the final area, so go into your inner world, talk to her, talk to the person she tells you to and then go to the final area. There will be a path that has spikes in the middle of nowhere that requires you to pogo, wall jump and perform some slick moves after that leads to a small area where you fight a boss. Kill it and you'll unlock the trophy.
Finally, let me take the stress out of Sutra of Pain and Funded!. For Sutra of Pain, it's actually possible to, after unlocking the spear or arrow if you prefer, simply hit an enemy outside of combat over 108 times to instantly unlock it. Just find someone near a wall and repeatedly use that attack until you hit the desired amount, finish them off in combat and enjoy the trophy/achievement. As for Funded!, its' actually a literal total, so once you've done over 2 million damage across all battles you'll unlock it. 
For more guides like Indivisible Trophy/Achievement guide, check out our Game Guide page.