What stands out about Disgaea isn't the gameplay, as much as the variety and differences between titles. Even if they all feature the same core gameplay concepts, with the newer versions obviously offering various improvements, the stories are pretty different. This is why Disgaea 1 has stood the test of time. It had the right amount of silly elements and defining serious moments, a feat that wasn't repeated until Disgaea 4 released. Given the popularity and additional content, which most didn't get to experience because it was on the Vita, is it an absolute must for fans or is it a tad overrated? Here's our Disgaea 4 Complete+ Review.
Disgaea 4 Complete+ story is as stupid as it is sweet. In the past Valvatorez was a fearsome tyrant, who promised to stop drinking blood until he could fear a certain woman. Unfortunately, she passed away, but that doesn't stop Valvatorez from keeping his promise, which has reduced him to a rather low ranking demon. Instead of focusing on blood, he gained a love for sardines, a trait that appears throughout this adventure, as you learn more about how things ended up the way they currently are.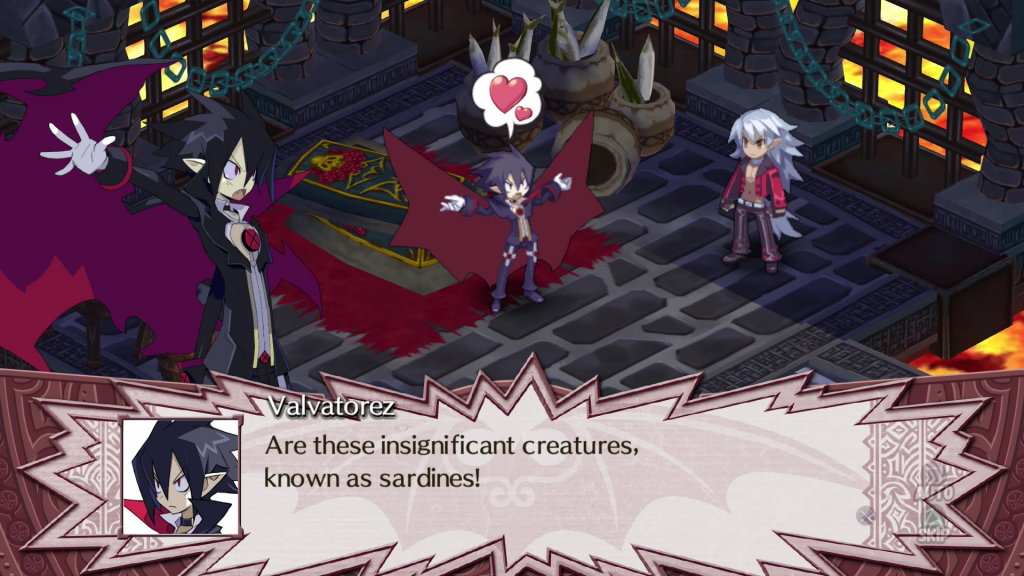 Since this is based off the Vita version, it includes all the previous DLC, plus the additional episodes that focus on Valvatorez and the aforementioned woman he made the promise with. It's an interesting couple chapter that all a lot of insight into the adventure and is almost enough to make a revisit worth it on its own. 
If you've never played a Disgaea title before, it's actually a surprisingly deep turn-based tactical RPG. Players can use up to 10 characters at once, defeated characters count against your total, and can be moved across the world via a grid. Both sides will eventually converge for a battle. At this point, you can attack, which based on the proximity of allies might result in a team attack, use specials, throw or simply defend. Attacks are also not free, as there is a chance they might counter a normal attack and this can go until only one character remains or just long enough to make you regret moving there.
To make things more interesting, there are also special spaces, which can be manipulated through specific blocks you can move or destroy, which can have positive or negative effects for standing on. Using these to your advantage is key to overcoming some of the challenges and ultimately making it to the fantastic post-game fights. 
Surprisingly, most of the depth doesn't come from combat, though there is certainly plenty of that, as much as creating the ultimate power fantasy. Disgaea 4 Complete+ is not just a game where you can obtain stats so high they can't be displayed properly, you can also fight enemies with stats so high that you absolutely need millions of attack or defense if you want to stay alive.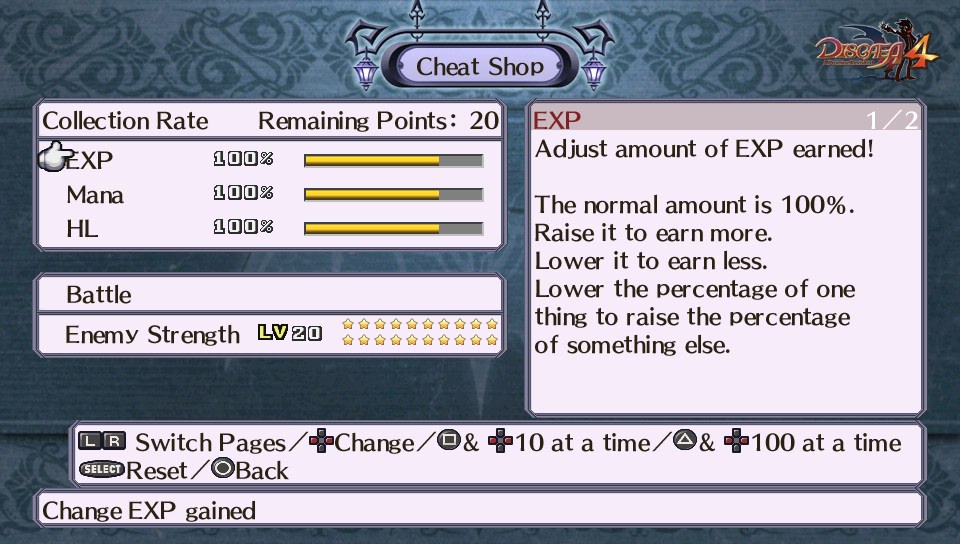 Some of the biggest changes actually decrease the amount of time and issues associated with obtaining these staggering figures. These include things like the cheat shop allowing you to vastly increase experience and mana gain, making it easier to reincarnate for more levels or maximize your potential, making the grind less of a character and more equipment.
Most of your time will be fighting the mysterious forces of Item World. As the name suggests, these are procedurally generated levels that are used to level up items by venturing inside them. At first, it will come down to stealing better gear or leveling innocents and quickly grow to exploit systems so you have enough power to make any character and instant god, plus the resources to make them level 9,999 in a single attack. Best of all, Disgaea 4 Complete+ almost always has something more to work towards.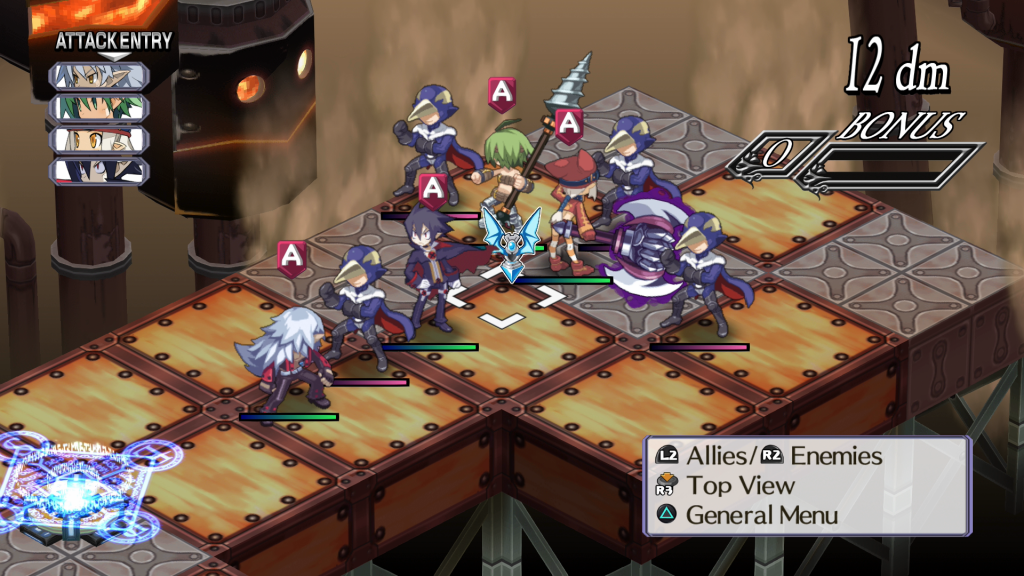 Even with the best gear, countless innocents, which are modifiers for weapons, plus some mean evilities, basically character perks, there is are some insane optional bosses and other world that will test your ability to grind and prepare ahead to the limit. This is also part of what makes the journey so interesting, as there is almost always a greater feat to accomplish, even if they eventually become little more than beating a more powerful version of a previously defeated foe.
Disgaea 4 Complete+ Review – Verdict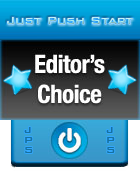 There is a reason Disgaea 4 is widely considered the second-best game in the series. The story is endearing, this cast of characters is lovable, the gameplay is extremely refined and the sardine jokes are amusing. When you consider all the things Disgaea 4 Complete+ adds, it's hard for anyone to say no, unless they played the Vita version sometime back. Heck, as I mentioned above, the additional side story alone is enough to see the value in return. So, if you want a fun RPG that rewards grinding and has cute/silly characters, this is a fantastic choice and well worth the time. 
[Editor's Note: Disgaea 4 Complete+ was reviewed on PS4 platform. The game was provided to us by the publisher for review purposes.]