Even if Warden Garcia is one of the simplest bosses in The Surge 2, it happens relatively quickly. Moments after learning the combat system you're asked to defeat this huge boss and it's the type of enemy that is a huge contrast to how the experience thus far. Thankfully, this boss is really intended to give you an idea of the harsh side of The Surge 2.
Editor's Note: This guide does not include the method to unlock the 2.0 weapon. At the time of writing, it is not currently known how to unlock it and in the case of Warden Garcia, I'm not even sure if there is one to unlock.
Here's our The Surge 2 Warden Garcia Guide: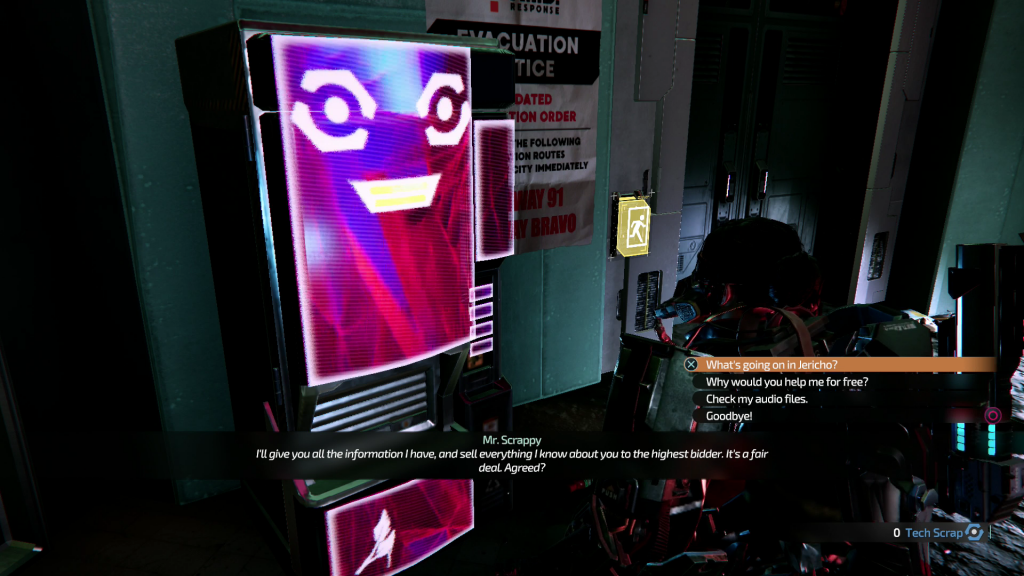 Preparation
For this fight you really just want to have the right weapon and know how the attack system works. Beyond that, build towards health if you're not confident in your ability or stamina if you're. Beyond that, get as much armor as you can and hope for the best.
Method
This fight is, again, more of a tutorial than anything else. I strongly suggest attacking the right arm, because you can slice it off for the weapon and a trophy/achievement, plus it isn't as durable as other places.
As for the boss, this is very much so a read, avoid, punish boss. If you're not familiar with that, you learn the attack pattern, do everything you can to avoid or block it and then proceed to punish. I found it was best to keep your distance, wait for the leap, dodge it and then jump back to punish. By doing this you shouldn't take too much damage or have that hard of a time. At most it might be mildly annoying or catch you off guard a couple times.