One of the struggles to making a good roguelike is balance. There needs to be enough mechanics to allow someone to succeed, regardless of circumstances, but enough where almost anyone can win. RAD tries to find this balance through melee, largely positive mechanics and a strong focus on mutations. It's enough to make RAD sound interesting, though is it enough to make a good game or does it just have the elements of a good game?
There isn't much of a story to RAD. There was an apocalypse, followed by another one, resulting in some people being able to harness mutations and venture out into the world. The goal is to ultimately transverse six levels, defeat a boss and then find out what your fate is. Some are good, others are not, but they're all different and interesting in their own way. This trait also applies to the gameplay loop.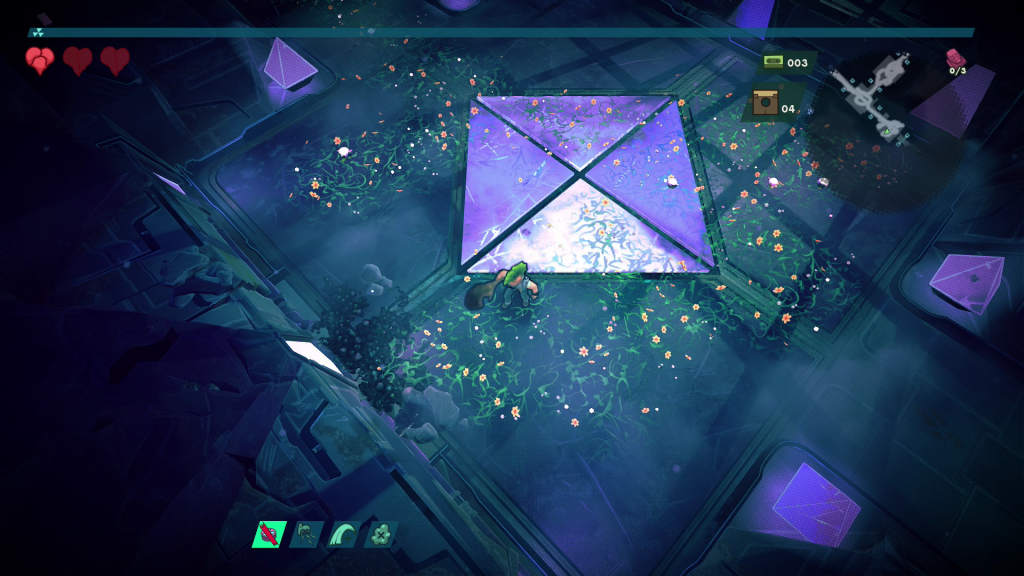 Since RAD is a roguelike, it's all about making the most of your luck. Unfortunately, based off a good number of runs, there isn't really a good balance. I wouldn't say any power, ability or perk is bad, outside of the ones designed to literally be negative perks, except there is a good number of situations where certain powers seem more like a hinderance.
One of the best examples of this is the root power. The idea is you can get close, pin an enemy to the ground and easily defeat them. What makes it so bad is that it requires as much skill to use as simply using your melee weapon. There were entirely too many times when I'd go in close, activate the skill and misgauge an attack only to take damage myself. Even when I had the better version of it, some enemies hurt you by simply touching them, so the way they oddly move introduced new negative elements for me to overcome.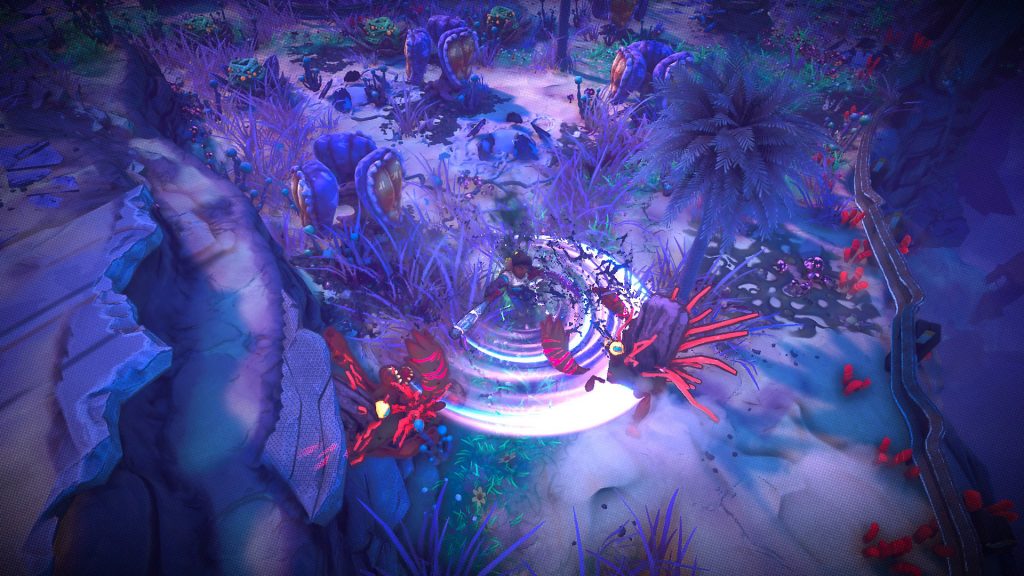 Unfortunately, almost every close range ability suffers from the same core problem. You need the skill to actually use it and even then some of them introduce more problems than they solve. I've used the rush skill only to end up ramming into an enemy that does damage by proximity, more speed making it harder to gauge where I need to be and more.
What makes these complaints different from a lack of skill, as it's extremely important to note a lot of these abilities are probably quite good if you know how to use them, is how low the skill ceiling on ranged attacks are. Throwing fireballs, using the bomb skull and even the enemy take over skill, which just becomes a high damage ranged attack on higher tier enemies, take almost no skill to use effectively.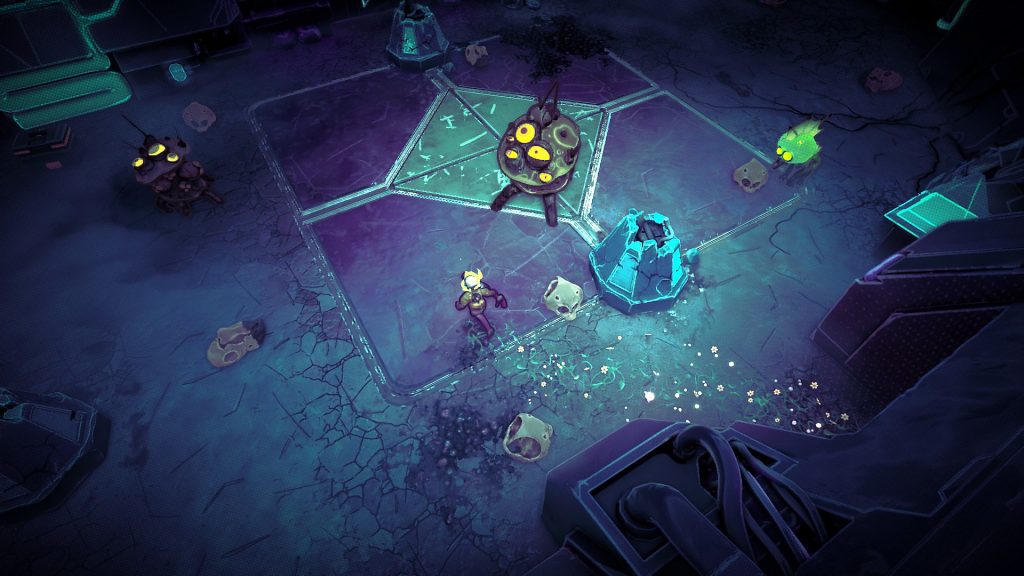 In fact, my first run gave me two of these, resulting in me initially thinking RAD was super easy. The reality is something more like, one ranged ability will vastly decrease the difficulty and two will make it trivial. Worse still, I can't comment on how many potential synergies exist for some of the more obscure and weird powers, such as the octopus minion power or slam, but I've personally seen multiples that make the flame power beyond anything else. Triple flame shot with multiple reduced flame cooldown just makes a mockery of almost every situation.
Thankfully, there is a fair bit more to RAD. Much to its credit, there are some secrets and a lot of things need to be solved through trial and error. Maybe you find a room that is clearly holding a secret, possibly notice the sacrifice statue and wonder how to use it and all these things make the experience a bit more interesting. Enemy diversity also makes it so you can't coast on the flame retardant powers or rubber skin to nullify lightning attacks. Sooner or later something will be able to beat you, so you either plan ahead or get ready to fight.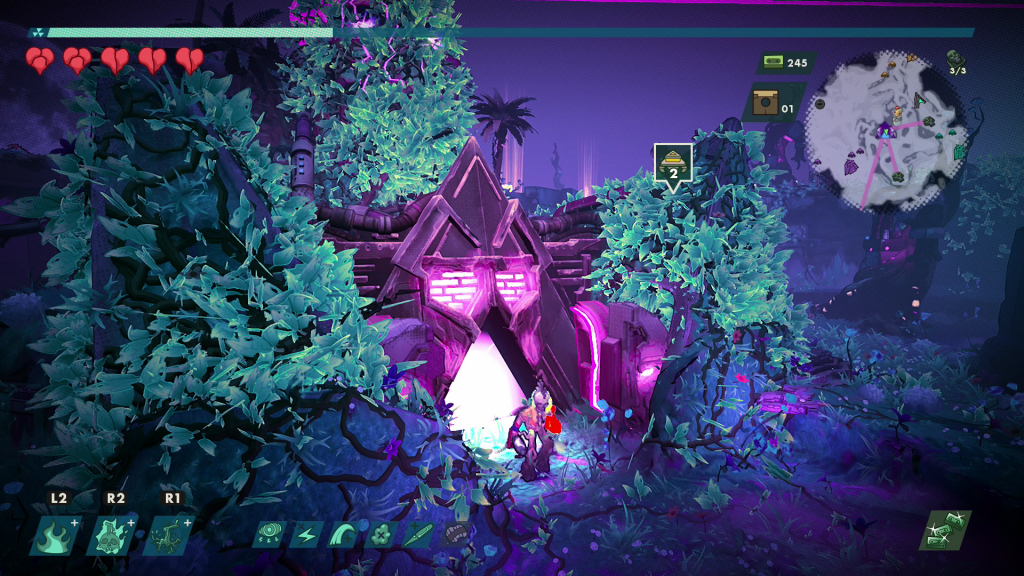 That being said, levels have a lot of recurring elements. Even after 10 runs I was able to say I've seen that rock formation, this mountain range, suggesting levels might be random, they're just not that diverse. Given there are only three worlds, plus a handful of places with predetermined looks, like underground areas being just a generic bunker you run through with sliding doors, it makes for a hollow experience.
Verdict
The hard thing about RAD is, for all its faults, I found it fun to play. It didn't seem to change much from what I played at E3, outside of having better modifications, it just doesn't have the same charm you can find with something like Enter the Gungeon or even Dead Cells. Given most powers seemed more like a hinderance than an advantage, it lacks the same making due with what you got element, if only for the fact anyone who can make some of these worthless skills work are the same people who can beat the game without the worthless skill to begin with. For some this might be great and it's perfectly fine if you enjoy it, I just think RAD is one balance patch away from being a solid experience.
[Editor's Note: RAD was reviewed on PS4 platform. The game was provided to us by the publisher for review purposes.]