There has been a lot of speculation about Gearbox's insistence to not explain the gap between Borderlands 2 and 3. This move didn't make a lot of sense until rumors of an upcoming expansion for Borderlands 2, called Commander Lilith & The Fight for Sanctuary, sometime back. With E3 right around the corner, Steam slipped up and seemingly confirmed this is the case.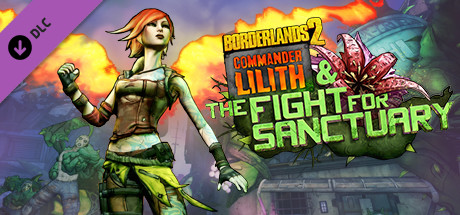 While the page has since been pulled, Resetera user KoolAid managed to save some of the information.
Return to the award winning shooter-looter for a new adventure that sets the stage for the upcoming Borderlands 3. Sanctuary is under siege, the Vault's map has been stolen and a toxic gas is poisoning Pandora. Fight new bosses, explore new zones, get new loot (including an entirely new tier beyond Legendary) and join up with Lilith and the Crimson Raiders to take on a deranged villain hell-bent on ruling the planet
Returning players can pursue an increased level cap of 80, while newcomers can automatically boost to level 30 and dive straight into the action.
There is also talk that the expansion will release on June 9 and will be free for current owners. Given the date, it stands to reason this will be a major announcement during the Microsoft event, though it might lose some thunder considering Borderlands: The Handsome Collection is currently free with Plus, though still exciting news regardless of how it shakes out.