Earlier today I had someone submit a sample review and it was reminiscent of my writing style. As much as imitation being the sincerest form of flattery, there was a certain sense of familiarity that can work for and against you. Having played almost every Compile Heart game since Cross Edge, a lot of recent titles feel like they're going through the motions. The Galapagos RPG project is designed to address it and has resulted in some different, yet familiar, experiences, with the latest being Dragon Star Varnir. With a focus on new mechanics and different experiences, is it enough to stand out or does it just blend into the background?
Dragon Star Varnir starts with a familiar set up and while it goes in some unexpected places, ultimately hits the expected plot points. The core story is essentially knights think witches are evil, two witches save a knight for selfish reasons, turn of events results in the knight becoming a witch and now he reevaluates his world view. It's honestly a good story arc, after all, there is a reason it's a cliché, though your enjoyment hinges on how you view the experience itself.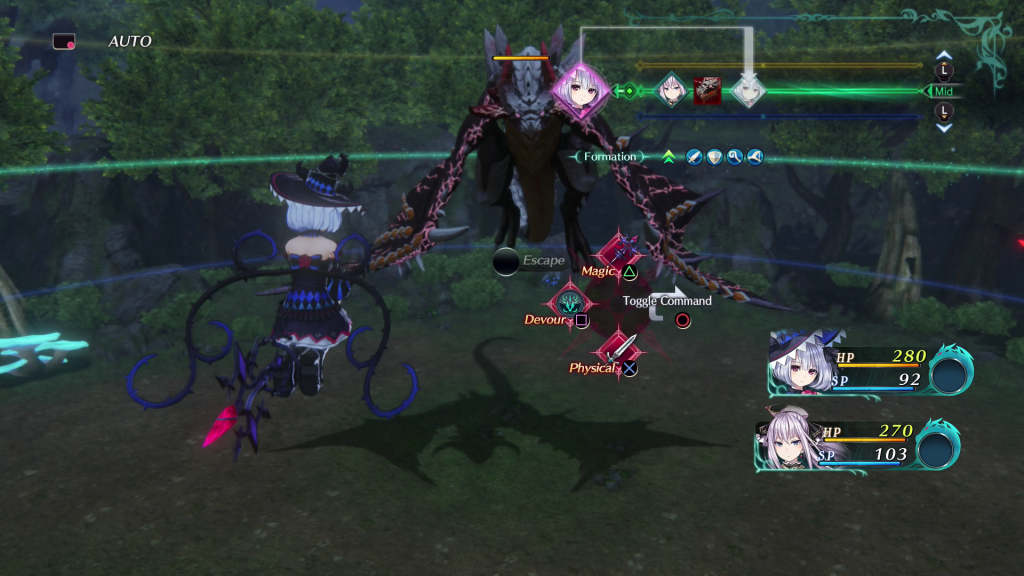 Once you realize what the story is trying to do, the path becomes rather obvious. But, in typical Compile Heart fashion, enjoyment doesn't come from seeing where the road leads, it's the adventure itself. Getting to know the knights, witches and everything in between is the most interesting part. And, even if you're aware of what is going on, it doesn't stop it the story of preconceived notions being wrong and thinking of things beyond your box from being, if nothing else, engaging.
Interestingly enough, even though both story and gameplay can be overly familiar, it stands out more in the latter. In fact, it feels like someone took Neptunia and then asked how can we make it different enough. For Death end re;Quest it was spaces you couldn't touch, the power to summon allies and pool based mechanics; whereas Dragon Star Varnir is multidimensional combat, the ability to devour foes and combination attacks.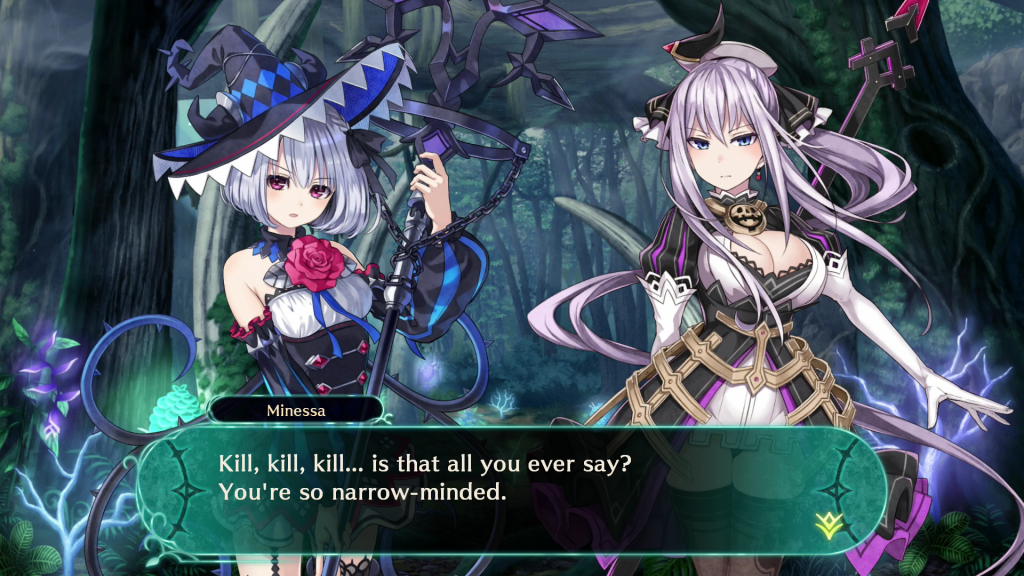 If this is confusing, it's actually pretty straightforward. In addition to being a turn based RPG, Dragon Star Varnir has every battle in the air. This means sometimes enemies will be floating above or below you, forcing players to choose their elevation and then attack pattern. The biggest mechanic is the ability to devour foes, even if it follows the rules of Pokemon.
Most enemies can be consumed for a new attack, something each ally needs to do, which is accomplished by either selecting devour or doing a team attack and finishing off said enemy. What makes it like Pokemon is damage done to the monster increases the likelihood of consuming them, so you either plan it so you finish with a team attack or just do as much damage as possible before attempting it. Naturally, it can be a little tedious doing this but it does a better job engaging than a straight level system or using an attack however many times.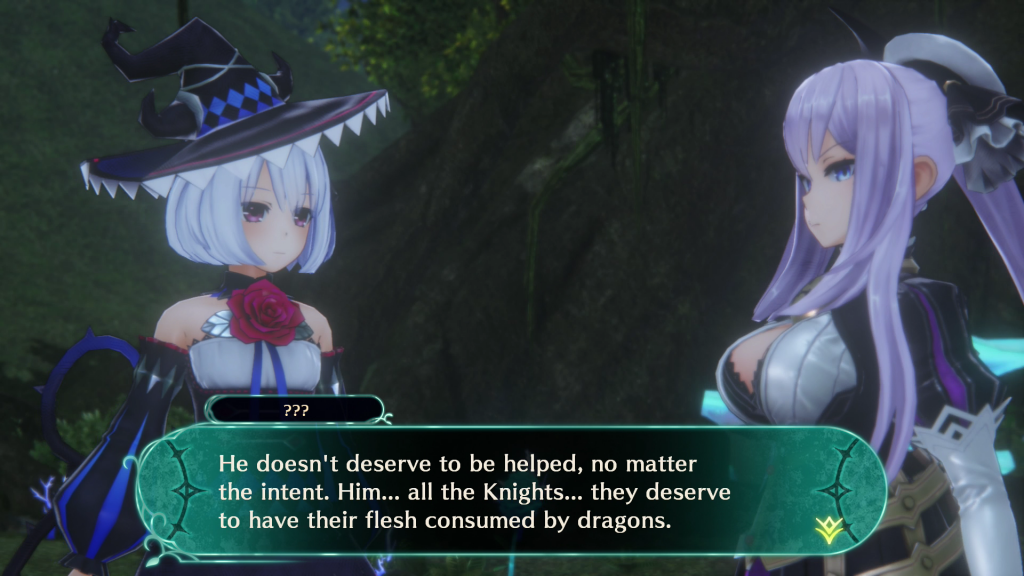 That being said, once you know how to play, most battles fall under the same gameplay loop. Either you repeatedly use area of effect moves, exploit weaknesses or heal your way through repeated cross attacks. Regardless of which you select, it will yield about the same results, though at least they're trying to be different.
The same can't be said about exploration. Like most of the previous games, it involves running around as various characters, picking up items and trying to attack roaming enemies so you go into combat with an advantage. This time there is a flight mechanic, basically limited super speed, though it's a loop we've seen more than a few times and something fans should remember from a previous adventure.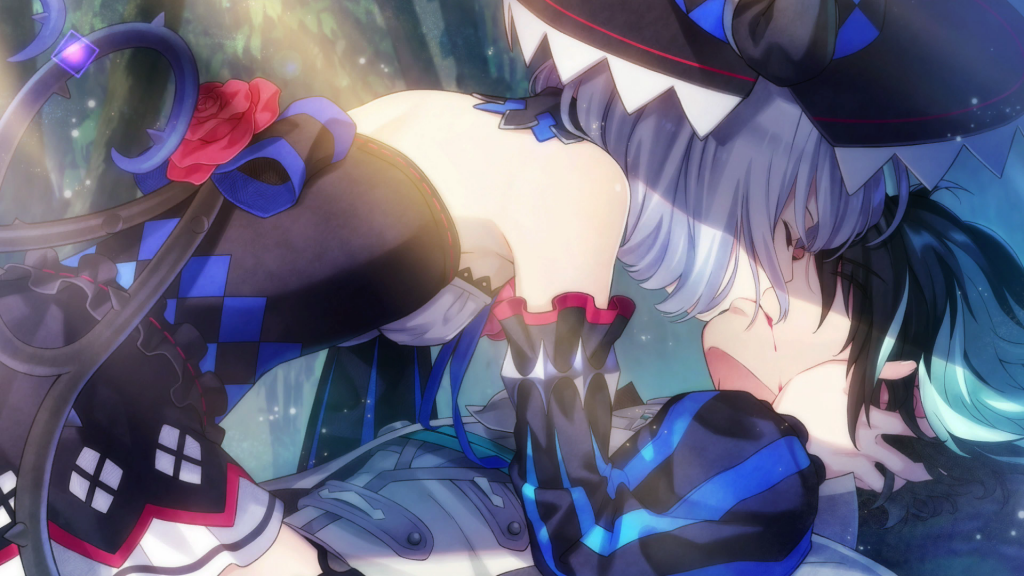 Even if a lot of elements are bland or don't really stand out, some of the character designs and CGIs are simply beautiful. The stark contrast of some scenes and intimate details in others makes for an interesting experience. Enough to make the characters stand out beyond their dress and engage beyond the usual loop.
Verdict
While I could see this review of Dragon Star Varnir coming off as overly critical, I'd say it's more safe than anything else. There is nothing wrong with following a commonly used story, sticking to what you've done in the past and trying your best to make each experience a little different. I don't know if I'd say Dragon Star Varnir will stand out besides the lovely character designs, but it's a game that, if nothing else, fans of their previous work will likely enjoy.
[Editor's Note: Dragon Star Varnir was reviewed on PS4 platform. The game was provided to us by the publisher for review purposes.]