For decades companies have remade or remastered games for the next-generation. Sometimes they add new content, like Metal Slug 3 had a whole new mode where you played as a soldier, where as other games are simply improve the graphics, gameplay or add something like online and call it a day. Then you have Borderlands: The Handsome Collection, which doesn't add much in way of new content, but includes all the DLC currently out for Borderlands 2 and Borderlands: The Pre-Sequel! up to and including Claptastic Voyage. With strong gameplay, quirky story and lots of Claptrap, is Borderlands: The Handsome Collection worth adding to your collection or is it yet another remaster we don't need?
Borderlands: The Handsome Collection covers the rise and fall of (Handsome) Jack. The first title, Borderlands: The Pre-Sequel!, tells the story of how Jack lost his sanity and sets up the events that happen in Borderlands 2. Naturally Borderlands 2 shows the outcome of his plans and what happens following his take over of Hyperion. Sure it isn't the deepest story around, but it's a satisfying journey if you enjoy silly jokes and don't think about it too hard.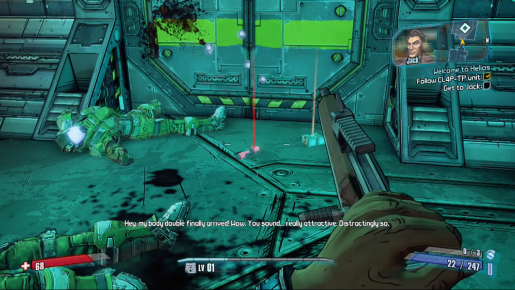 In addition to the main storyline, Borderlands: The Handsome Collection also includes all the headhunter and campaign DLC packs currently out. Each pack follows a different character, such as Mister Torgue High-Five Flexington, Tiny Tina and Claptrap, and has a different tone from the main/other DLC stories. Like Mr. Torgue's Campaign of Carnage is just explosions and one-liners, where as Tiny Tina's Assault on Dragon Keep is about Tina dealing with loss. None of them are particularly long, although they offer a satisfying new experience for those interested in learning more about the world of Borderlands.
While Borderlands: The Handsome Collection has a lot of story to tell, the main attraction is still the gameplay. Offering six playable classes in each game, countless weapons/abilities, a staggering amount of quests and much more, Borderlands: The Handsome Collection is all about giving you options.
Perfection simply doesn't exist in the world of Borderlands. Every class has distinct advantages and disadvantages and from there cater to a number of different play styles. The same goes for weapons, armor and the like. While I might enjoy doing additional damage to shields, freezing enemies or single shot weapons, another might chase after additional melee damage, large clip size and automatic weapons. Neither choice is right or wrong, with different situations calling for different weapons.
In many ways this is the strength of Borderlands. Even when you have the best gear in the game, there is always something you can improve. This might be finding your ideal shield with a better recharge rate or getting your favorite weapon with each type of element or simply obtaining a higher badass rank to improve your base skills. Not only is this stuff fun to do, especially if you have friends to do it with, but because necessary in serious post game stuff. Slag is a lifesaver on Ultimate Vault Hunter mode in Borderlands 2 and certain enemies in Borderlands: The Pre-Sequel! become immune to whichever element you throw at them.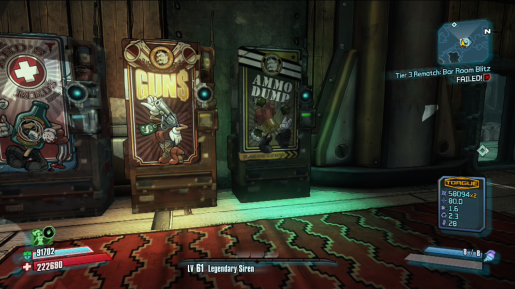 The improved visuals and frame rate also help make Borderlands: The Handsome Collection an enjoyable experience. The cartoon-ish look and feel of Borderlands really pops in 1080p and the frame rate is far more consistent than it was in their original releases. That's not to say you can't/won't experience dips, but that the overall experience has certainly improved. So if you had a problem with that in the past, you probably won't in Borderlands: The Handsome Collection.
Speaking of re-experiencing Borderlands, one of the welcome additions in Borderlands: The Handsome Collection is the ability to bring your character from the original to the collection. This is done by uploading your character to the cloud and then downloading said character on your other console. Not only is the process incredibly simple and easy to do, it's nice to see fans can jump straight to whatever content they missed without missing a beat. The only downside is that the transfer does not support cross-platform, but this is an understandable shortcoming.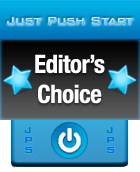 Borderlands: The Handsome Collection is pretty much the ideal remaster. Not only are you getting an absurd amount of content for one low price, you're getting that with a game that is still receiving support. Needless to say, if you want a fun pick up and play game or are simply looking for something to play with friends, then Borderlands: The Handsome Collection is a fantastic choice!
[Editor's Note: Borderlands: The Handsome Collection was reviewed on PS4 platform. The game was provided to us by the publisher for review purposes.]
Borderlands: The Handsome Collection Review

,