Granblue Fantasy: Versus' biggest problem will always be attracting the core fan base to something so arguably different. In addition to that, it needs to retain some of the popular series mechanics, otherwise it's just a fighting game in a fantasy setting with elegant characters. For the most part, I'd say Granblue Fantasy: Versus does a good job of tackling both issues.
Like traditional fighters, every character has their own method of play. Ferry, the character I had the most difficulty playing, is all about zoning, where as Charlotta, my best, is built around rushing. Upon figuring out how they're suppose to be played, you're ready to fight.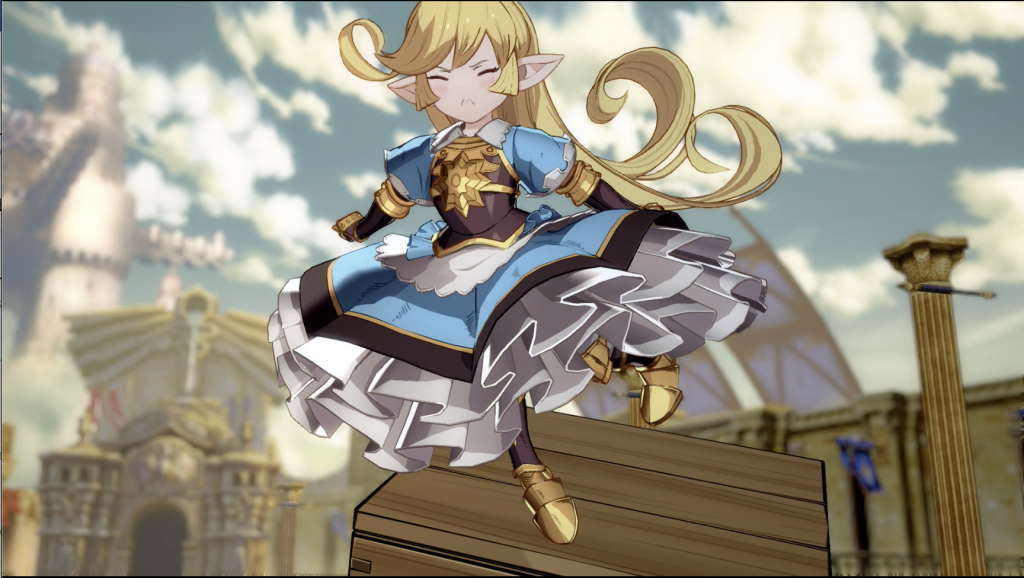 A big part of battles relies on your ability to manage abilities and their cooldowns. One match I won, simply because the other person used their special, missed and had all their abilities on cooldown. This is also a fantastic mechanic, as it somewhat prevents people who rely on the same move. Some of that exists, something that is especially dangerous given you take chip damage and it's possible to lose because of it. It's a good balance between the source and having a balanced fighter.
There is still a ways to go in Granblue Fantasy: Versus, but it seems to be on the right track. This shouldn't be a surprise given Arc System Works history with fighting games, but still nice to see this is one game that is not trying to coast on the brand.