Some of the best franchises change the formula between releases. Instead of being the same, yet different, something Neptunia does very well, they'll keep what fans love and try to expand. This is certainly the case for God Eater 3. Instead of focusing on being more like Monster Hunter, it tries to take what works and expand upon it. With a decent amount of customization, new story and awesome weapons, is it worth sinking your teeth in or is it already stale?
In this entry you play a custom created character that is basically forced to fight Aragami. With poor living conditions, a sense of dread and despair, it has a stark contrast to God Eater 2's fantastic conditions leading to negative outcomes. It doesn't take long for the story to unfold and become one centered around working together to live for as long as possible, though it takes a bit to get there.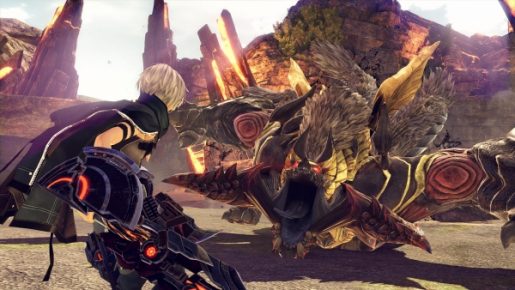 Even though the story is a big part of the franchise, it's still a gameplay driven experience. Before you can worry about the Aragami, you need to create your character. In this adventure there is a fair amount of control. Basic elements, such as height and weight are excluded, though you can use a variety of hair styles, accessories and even costumes. It's enough to feel like you get to control your character but nowhere near what other games offer.
Upon creating your Aragami fighting bad ass, God Eater 3 does a good job of slowly introducing the mechanics. This is a common problem with the genre, as the average player just wants to fight large enemies and worry about damage, tactics or overall plan later, leading to massive problems. Since the overall goal is to remind players the importance of this mechanic or why you should use these elements, it makes it more accessible.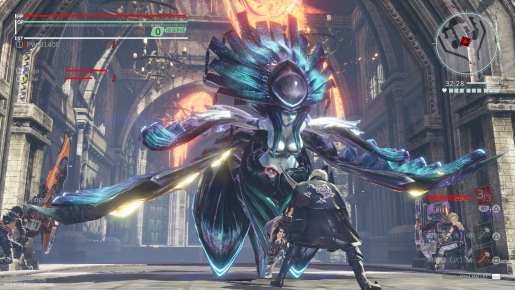 It isn't until you actually fight some of the weirder bosses, which require more forethought than attacking until it's about to attack, that these mechanics come into play. As with previous titles, players can build around the situation. Creating specific weapons, bullets and shields will offer unique advantages and disadvantages. So if something is weak to slicing attacks, you can build around it, just like piercing and other such things also have a place.
Whether you choose to build around play style or unique weaknesses, most of your time will be spent hunting parts. Similar to Monster Hunter, players need to harvest parts from enemies and use those to further increase your power. It can get tiring, especially if you just can't get what you want, though it isn't as bad as previous titles. At most, there are enough options to find someway to progress. It might not be the one you want or the most beneficial but it's something.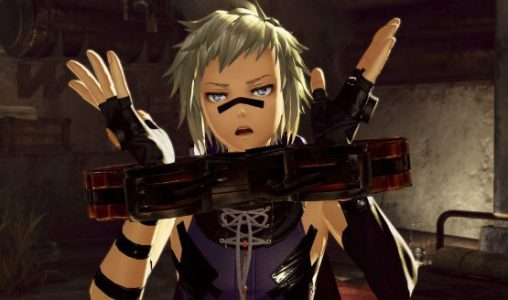 Combat, while a little more varied, due to weapons offering multiple modes, isn't the most satisfying experience. It isn't uncommon to swing in the wrong direction, fail to cancel out of a move or other simple, yet less than enjoyable elements. It isn't enough to ruin the experience; it just isn't enough to make the most out of the mechanics.
On a high note, God Eater 3 remains fast and the ability to jettison forward further adds to the fast pace nature of the game. It isn't like other similar games, it wants things to be fast, thrilling and exciting, something that it offers players willing to invest the time or interest in exploring. Sure, some of it requires less than fun play styles, such as heavy gun utilization but these are important mechanics needed to win.
Verdict
God Eater 3 might not be perfect but it's a lot of fun. The new gameplay mechanics make for a faster experience, something that works really well in this world, along with enough depth to keep players interested. By retaining some key elements, such as guns, power ups from enemies, online multiplayer and crafting, there is more than enough to keep most people interested for a fair amount of time. When you consider there is also a rather interesting, albeit anime-esque, storyline, it makes for a fine adventure. Sure, it isn't perfect or going to beat Monster Hunter: World but there is more than enough to have fun or join others in overcoming some obstacles.
[Editor's Note: God Eater 3 was reviewed on PS4 platform. The game was provided to us by the publisher for review purposes.]