Monster Hunter games tend to be popular for a number of reasons. Not only do they have interesting gameplay, there is a social aspect, in addition to long term playability.  Most of the games that followed attempted to copy most of these aspects, but none of them could quite match Monster Hunter. In the case of God Eater, it was clear they wanted to make a Monster Hunter-esque title, but they also tried to take it in a different direction. With a focus on story, character interactions and more of an experience, is God Eater 2: Rage Burst worth looking into or is it the poor sequel of a title with potential?
God Eater 2: Rage Burst starts by introducing you to the world of God Eater and incorporates a lot of the gameplay mechanics into the early story itself. Normally this feels forced, but in the case of God Eater 2: Rage Burst, it works fairly well. Once you get the basics down the story shifts to expanding on its side characters, a choice that pays off, both in the short and long term.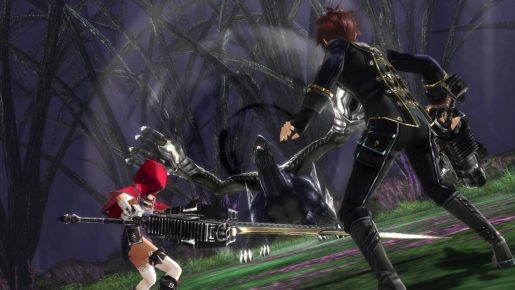 Not only do you become invested in otherwise pointless characters, it makes their journey more interesting and gives their choices stakes. This is an important distinction to make as God Eater 2: Rage Burst quickly shifts from a light series with a dark premise to an outright dark series. Towards the end there are some pretty big twists, huge consequences come into play and the series becomes more than a bunch of quirky characters fighting monsters on the battlefield. Sure it takes a while to hit this point, but it pays off for those willing to invest the time.
Gameplay also sees a number of improvements over the previous title. The shift in difficulty is more approachable, with the combat being slightly deeper. A lot of this is thanks to the new blood system, which is essentially a new way to enhance how you fight enemies. Some of these include perks for doing specific attacks, new moves or just doing more damage with your existing moves.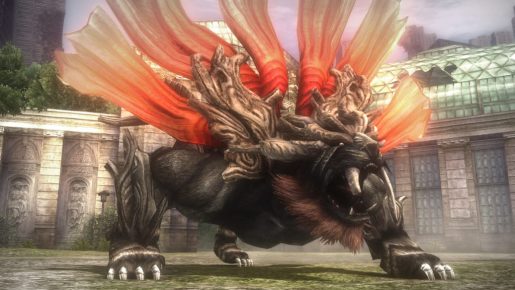 The combat itself can be a little confusing at first, but eventually makes a lot of sense. You start by finding your target or an enemy, deciding to engage them with gunfire or melee and from there the battle starts. Bullets help a lot, though you have a finite amount and will need to do melee damage to fire additional bullets. You can also do a charged attack to fire a couple of their signature attacks from your gun. Allies can also do the same, share with each other and basically make the overall team stronger.
Even though the melee combat is straightforward, the ability to break parts remains a solid mechanic. This is how you get a number of rare parts, in addition to decreasing the difficulty of the fight. Certain parts will remove the enemies' ability to do certain attacks, making them invaluable to master. Especially for the most difficult enemies where failing to do so makes things needlessly more difficult and costly.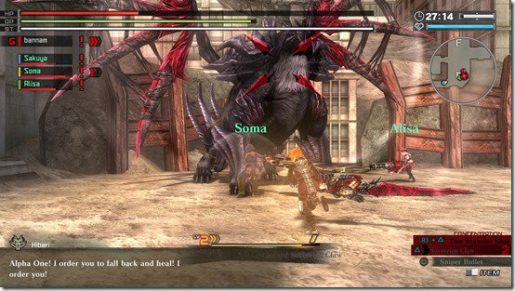 However, unlike a number of games in the genre, God Eater 2: Rage Burst suffers from a small selection of enemies. It doesn't take long to see most of them and the remaining few tend to be more mechanic driven and difficult than the others. Needless to say, this is a design choice that makes certain enemies far more frustrating than others, but at least there is something for someone of every skill level.
One of the biggest changes in the Western release of God Eater 2: Rage Burst is the lack of Japanese audio. While that controversial matter was never resolved, the English audio sounds off. It's hard to put into words what is wrong with it, but the voices don't sound as loud or clear as they should, making it seem like they were done over the phone instead of in a studio. This doesn't seem to hold true for every character or scene, though it's common enough where you'll probably notice it within an hour or two.
Verdict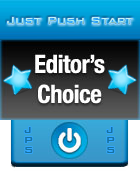 God Eater 2: Rage Burst is not as deep or substantial as Monster Hunter, but that doesn't stop it from being a solid series. In addition to having a worthwhile story, God Eater 2: Rage Burst offers an enjoyable experience, be it online or offline. Combine this with accessible gameplay, plenty of customization, a neat little crafting system, plenty of costumes and there is more than enough to keep people playing. Plus the addition of the character stories and other free additional missions is a nice bonus, making the experience at launch even better.
[Editor's Note: God Eater 2: Rage Burst was reviewed on PS4 platform. The game was provided to us by the publisher for review purposes.]
God Eater 2: Rage Burst Review

,