Now that the much anticipated Resident Evil 2 remake has finally released, many sure are excited to go back to Raccoon City or for those who are new to the game and never had a chance to play it back on PlayStation, there is that anxiety of delving it as it maybe something that you cannot tolerate.
Don't fret! We got you covered as we got some tips for you to remember as you are playing the game.
1. Save Often
For those who are playing the game under Standard Difficulty, you will finally have a chance to save as often as you like and yes, I highly encourage you to do so as you don't know what could happen at anytime. Luckily, there is no ink ribbons anymore that you have to find in order to save but if you are thinking of playing on harder difficulty, then it will be more challenging as Ink Ribbons will be required.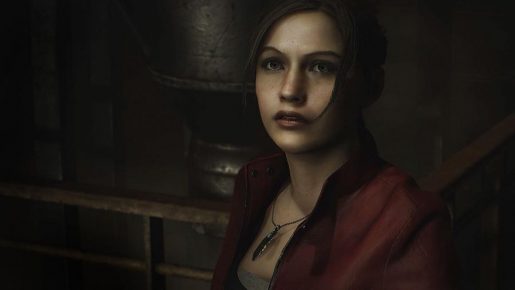 2. Craft Ammo with Gun Powder
One of the new features implemented in the Resident Evil 2 remake is the ability to craft ammunition by combining Gun Powders. As you trek through the Raccoon City Police Department and the streets of the city, you will come across a plethora of Gun Powder. These gun powders are very essential to your survival as in order to survive in the game, you need to make sure you have enough ammunition to kill the zombies.
3. Discard Useless Items
Inventory spaces in this remake is limited just like the original but there are ways to increase it by searching for Hip Pouches. Since it takes time to really increase your inventory slots and there are a lot of items that you can pick up in the game, it's inevitable that your space will run out. If you come across that situation, discard the useless items that you no longer need such as keys that you already used and not be using anymore once you unlocked all doors.
4. Examine Items
Whenever you pick up an item, be sure to examine it as you never know what you may unlock. There are moments in the game that in order to progress, you will need to examine a certain item for it to reveal another item that you can use in a puzzle.
5. Save your Ammo If Possible
Okay, you might be overwhelmed at one point thinking that you have so many ammunition in your inventory that you want to kill every Zombie that you encounter. Well, I would suggest that if it's possible to run from them, do it. It's always best to remember to save ammunition as much as possible as you never really know what may attack you. It's better to be safe than sorry…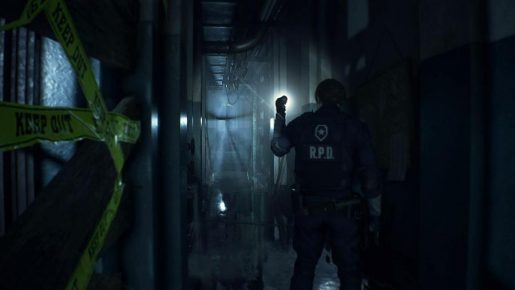 6. Run from Mr X.
As soon as you meet Mr. X, it's always important to remember that you can't kill this dude right in the beginning of the game. Instead, run away from him and save your ammunition. Only use your weapons if you find yourself cornered with nowhere to go.
7. Play the Game Twice
Just after you finish both scenario, it's encouraged that you do a second playthrough as you will unlock a "2nd" story route. Those who want to see the real ending, definitely do a second run. There will be some changes to the plot when you do a second playthrough and the puzzles and enemy placements might be differ compared to the first.
8. Play With Your Lights Off
Ummm.. this is a horror game and if you really want to experience what this game has to offer, turn off your lights, put your headphones in or if you have an amazing sound system like Dolby Atmos, hook it up to really experience every sound and footsteps this game has to offer.
9. Explore
Take the time to explore every area that you come across to. Open your map to see what areas you haven't explored as you might encounter items that might be useful later in the game.
10. Don't Assume They Are Dead
So you just killed off a zombie and you thought that they're dead? Well, think again! Don't be fooled that when you see a zombie laying around that they're dead. There are times that it will sneak up and bite you. It's important to always stay alert in order to survive in this game.