Since Diablo III debuted six years ago, it has seen a number of ports and revisions. This isn't surprising considering the original game was well received, with just about everyone enjoying it. Over the years they expanded the main content, like the Reaper of Souls expansions and Necromancer class, building a good game into a great one. Now, similar to Skyrim, Blizzard is giving Switch owners the chance to play Diablo III at home or on the go. Despite some concerns about performance, I am pleased to say it runs fairly well on Nintendo Switch.
Not much has changed in Diablo III: Eternal Collection. Those who have purchased the Eternal Collection on PS4 or Xbox One, the content you will be getting for the Switch is identical. If there's something new added to the Switch version – that would be the new armor set that you can wear, which is inspired by Ganondorf from The Legend of Zelda. In addition, those who have Amiibo can use them to unlock specific bonuses.
Newcomers to Diablo III who have no idea on what the game is all about – it's pretty much a dungeon-crawler RPG that is heavy on loot. Players will be exploring five regions where you will spend time killing demons, upgrading your character, and of course hoping you will get the best loot possible. Storywise, it's pretty decent and players who have played Diablo II before, will be pretty familiar to the story as it's a sequel to the second game.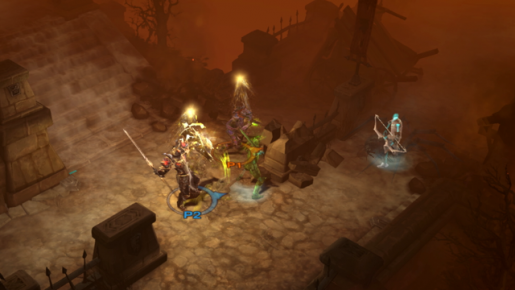 Twenty years following the events of Diablo II, a mysterious star falling from the sky strikes down the Cathedral, creating a deep crater into which Deckard Cain decides to investigate and disappears. You, as the protagonist, start to investigate what has happened and uncover a far more serious sinister plot that threatens humanity from the spawns of demons that set to appear on Earth. In the span of five acts, you will go through heaven and hell in search for clues on how to save the world.
Diablo III can be played all by yourself from the first act throughout the fifth act, including the Reaper of Souls expansion. Though to really enjoy what Diablo III has to offer, you can team up with up to four friends locally or through online as you fight your way through hordes of monsters and evil creatures. Thanks to the Switch's portability, you can play the game wherever you are.
Gamers who have played Diablo III before but not the Reaper of Souls Expansion or at least tried out any of the changes implemented in Diablo III like the seasonal challenges or the Necromancer class, you definitely have to play the Eternal Collection as you will be missing out a lot. With the Switch version, players will be able to play it on-the-go. When in handheld mode, the game runs at 720p and thanks to the vibrant LCD screen of the Switch, it runs beautifully well with no hiccups whatsoever. However when docked and played at 1080p, you can see how the game has aged in those six years since it first debuted in 2012.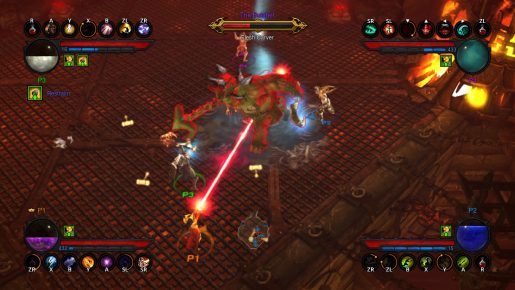 When the game was released on consoles, up to four players can play on a single console. That feature was a godsend as it made the game really more friendly to play with other players without a hitch. In the Switch version, it still can be done with the use of four Joycons. Those who have issues on how the radial menu can be a bothersome at times, it hasn't changed in the Switch version. If you have played the game before locally on either consoles and have sentiments on how it works, expect it to experience it again with the Switch version.
What makes Diablo III enjoyable for me since its release, and the reason why I kept playing every iteration is just how fun the multiplayer is. The events and the teaming up with people slaying monsters never gets old and with the Switch version finally here, it makes it even more enjoyable and fun to play as I can play it anywhere I go. Especially with its LAN feature, anyone near me who is playing can easily drop in and play.
Verdict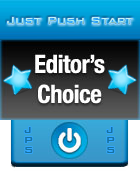 After six years and multiple releases, I must say the Switch version is probably the best way to play on consoles. Given the sheer amount of content and ability to play on the go, it makes this the definitive package to get for Switch. Regardless of whether you've played Diablo III before or not, I highly recommend getting it, even if some previous issues persist.
[Editor's Note: Diablo III: Eternal Collectionwas reviewed on Switch platform. The game was provided to us by the publisher for review purposes.]