Space exploration and discovery is hardly a new genre. Many expected No Man's Sky to deliver the definitive experience. Where it fell short, at least on release, others have tried to build upon. Starlink: Battle for Atlas tries to do this, not by making an expansive world but by bringing the world to users. With toys and the ability to play as Fox on the Switch, is it a shameless cash grab or is it the next big thing?
Starlink: Battle for Atlas follows a small crew that is dragged into a massive conflict. The Legion cult knows Starlink's captain, St Grand, so he can create Nova, a high demand resource, to take over Atlas. While the story has a lot of personality and fascinating visuals, it isn't terribly fleshed out.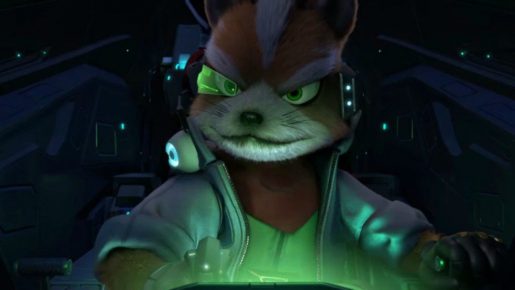 Outside of the main characters, Drax and their instruments of evil, the story is a long tutorial. You're not sent to defeat this person, who did this awful thing, but rather, explore the world, reclaim land taken over by Legion, which weakens the cult in stages. Defeating peons will free up land you can build on or reclaim existing buildings to gain benefits like mods, cash or just give you a better lay of the land. By doing this, you weaken Prime enemies (bosses), making them easier to defeat. Destroying them weakens Dreadnaughts and when those are defeated, Legion's overall hold over an area is significantly reduced.
Even if the cycle is fun at first, it doesn't take long before it all starts to blur together. For the most part, every mission is either defending a point, bringing an item from point A to B, destroying an enemy camp, building outposts and giving them resources to expand. Instead of using story to expand on these common missions, players are instead asked to put in the time and effort to continue forward.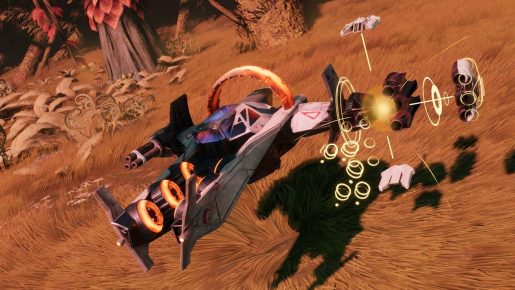 At one point players need 100,000+ in cash to buy something, so you either spend nothing and pay it or grind the aforementioned things until you have the capital to continue. Later you're asked to decrease Legion's hold to 50 percent and then build a specific outpost for another 200,000, meaning it won't take long before you're just going through the motions. Thankfully, one of Starlink: Battle for Atlas' greatest strengths is making the world feel alive.
As you take places over the world will start to change. Reclaimed land will go from looking like a desolate dead zone to a lush place full of life. It will take some time for changes to occur but it generally happens so gradually that it can be easy to miss or you might mistake it for uncharted territory. It's this small detail that makes it feel like your actions are impacting the world. In addition to conditions improving, there will be fewer enemies, more allies that may or may not assist you in battle and so much more to look forward to.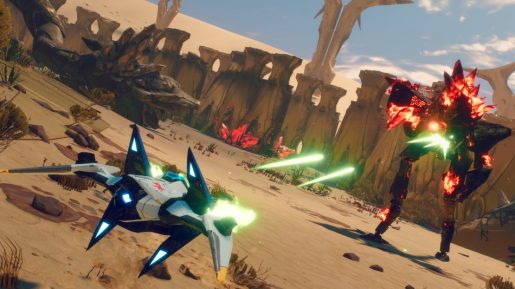 The biggest downside to the world of Starlink: Battle for Atlas is progression. Since nothing is unlocked, players need to grapple with the choice of buying more toys, paying for digital content and/or just purchasing the better edition or simply explore the world with a small handful of things. While these things make for a more engaging experience, they're not needed to beat the game. At most ships will come in handy, since they're essentially additional lives, and maybe pilots.
Since player progression is rather slow, all pilots receive a reduced amount of experience so you're never going back to square one, though there is a fairly big gap between a frequently used one and someone you've never played as. Considering a lot of skills are fairly pointless it might not make a difference, though outside of dialogue and different skills, there isn't a lot of incentive to expand. Even with weapons the need for them is there, though enough ships or decent dodging is enough to overcome any hardship, at least on a lower difficulty. The developers realized this and made mods fairly common, meaning it isn't difficult to build up multiple weapons/ships, even if the bigger question is whether or not they're worth the cost.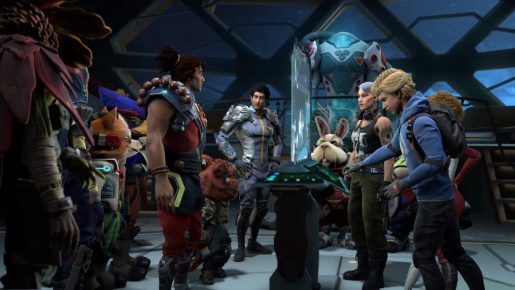 This is another concept that plays heavily into the toy-to-life concept. While there is a lot to be said about it, the most important thing is that it feels like a hindrance. For instance, Switch owners must use Joy-Cons if they want to utilize this functionality. From there, once you enable the toy functionality, even if you remove aspects, such as a weapon, you can not replace it with a digital one. So, even if you have all the weapons unlocked, if the toy is connected, you must have that toy or you can't use it without the corresponding toy.
Even if there are some rough patches, it's important to highlight how great the addition of Star Fox is. For starters, unlike a lot of crossovers, Starlink: Battle for Atlas feels like a Star Fox game. He has unique dialogue that furthers this and even appears in story cutscenes. Best of all, he has an optional side mission that involves Wolf. Instead of it being a simple stage or just a side task, it's a fully fleshed out mini-adventure. There are multiple cutscenes, there is unique dialogue and so much more that makes it feel like a labor of love instead of a last minute addition.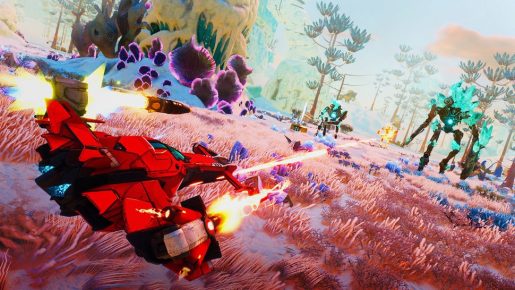 Verdict
Overall, Starlink: Battle for Atlas is at odds with itself. Even if it has some cool mechanics, solid controls and plenty to do, there isn't enough diversity, story is underwhelming and the entry level experience is pretty limited. Even with all the content you're still better off going digital than physical, since the toy concept falls flat. Despite this, the Star Fox content is solid and it really is a fun game in short bursts. So, if you're looking for exploration game with plenty of small tasks, it's a solid choice, where as if you're hoping for the next big thing, this isn't it.
[Editor's Note: Starlink: Battle for Atlas was reviewed on Switch platform. The game was provided to us by the publisher for review purposes.]