Monster Hunter Generations Ultimate is easily one of the most awaited Nintendo Switch games. While it isn't quite Monster Hunter World; Generations offers a different take on the series that fans want to play on home and the go. With so many changes and additions, Monster Hunter Generations Ultimate is the definitive version of the game.
Right off the bat, Monster Hunter Generations Ultimate feels exactly as if you are playing the 3DS version. Despite the fact that the game is now on the Nintendo Switch, this doesn't necessarily mean that the visuals have been upgraded. Instead of revolutionizing the visuals to make it more modern, the way Monster Hunter Generations Ultimate is designed is by upping the visuals a bit to make it look sharper and smoother to support a higher-definition resolution. Those who are expecting a quality similar to Monster Hunter World, prepare to be disappointed as it's nowhere close to it. Regardless if you are playing on docked mode or handheld, the game looks sharper and very smooth – although I prefer playing it on my huge television set.
For newcomers of Monster Hunter Generations Ultimate, the game might not exactly be for you, especially if you played Monster Hunter World. Gamers who are expecting gameplay to be similar to the recently released Monster Hunter World will just disappoint themselves with this one as Generations Ultimate is more of a classic Monster Hunter experience designed for veteran gamers. That being said, fans who have previously played Monster Hunter Generations on the 3DS will be pleased to hear that your saved data can be transferred to the Switch version.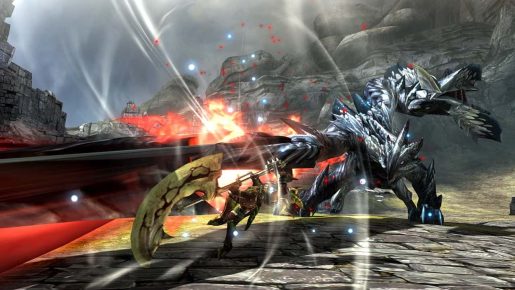 Newcomers brave enough to tackle Monster Hunter Generations Ultimate will be faced with a lot of challenges. The game is purely all about hunting monsters while gathering materials from them. The materials that you gather can be used to craft powerful weapons and armors. You start off hunting only small dinosaurs which then leads up to gigantic monsters that can take up your whole screen! With different kinds of weapons available that you can use, it's best to pick what suits for you as there are is a learning curve involved with each of the weapons that will be using. Weapons such as Kinesect, Bowguns, and Switch Axes are among the weapons that you can use in Monster Hunter Generations Ultimate. For fans of the series, it should be known that mastering these weapons takes time but once you get used to it, monsters should definitely be scared to you.
In the big environments that you will be hunting, there are other things that you can do aside from directly killing enemies. There is also crafting involved with the game where you have to gather materials scattered througout the map you are in and craft it into potions or any other items that help you in hunting monsters.
Immediately after creating your character, you will immediately be transported to a town. This will be your base of operations where you can craft weapons and armors, do fishing, take on quests and more. With no level-up system to progress your character from being a weakling to a strong one, you will have to constantly upgrade your weapons as the leveling system is all about having the best gear possible – which means you will really have to grind your equipment by taking down monsters, doing quests and crafting.
What makes Monster Hunter games fun aside from taking down monsters and having that sense of achievement when you take down a humongous monster, is playing with friends. Taking down monsters is a lot of fun especially when there are others trying to take down the monsters you are trying to defeat. Luckily, there's both local and online multiplayer that you can take advantage of whenever you decide you will be need any help.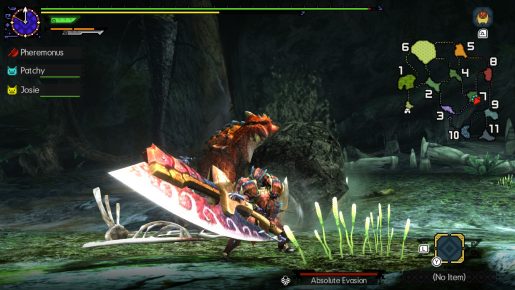 Gamers who prefer to play alone can still enjoy the single-player experience the game has to offer. In fact, the game can be beaten solo if you plan om challenging yourself to the absolute limit. Regardless if you are playing by yourself or with friends, the game will give you tons of quests, especially with the support of Capcom of delivering exclusive missions through in-game DLCs which is free.
What makes Monster Hunter Generations Ultimate stand out compared to its predecessor on the Nintendo 3DS is that Ultimate provides the best experience possible as it include a G-Rank mode for tougher monsters that you can challenge and a new Hunter style that helps you deal more massive damage. Not to mention the new Hunter style can easily be executed by simply touching the screen on the Switch.
Verdict
Monster Hunter Generations Ultimate is pretty much just an enhanced version of the 3DS game. Veteran hunters will find new challenges, which include new options, with newcomers having plenty to learn. Sure, the enhanced visuals and additional content is nice, but it isn't that much of an enhancement. Finally, for those who're expecting another Monster Hunter World, it's much closer to the traditional feel, making it less accessible, with harder monsters to overcome.
[Editor's Note: Monster Hunter Generations Ultimate was reviewed on the Switch platform. The game was provided to us by the publisher for review purposes.]