For many, the Switch is a gateway to a bunch of new and fascinating series. NIS America has taken full advantage of this by bringing a variety of their beloved series from the PlayStation Vita to Switch. Among them is Ys VIII: Lacrimosa of Dana, an action RPG with a fascinating story and plenty of monsters to kill. With them finding success with other titles, such as Disgaea 5 Complete, is Ys VIII: Lacrimosa of Dana another hit or is it a title best left unknown?
Ys VIII: Lacrimosa of Dana starts on a ship heading to a far-off land. An unexpected attack causes the ship to crash on a mysterious island filled with monsters and mystery. From here, Adol needs to find survivors, build a city, explore the world and figure out what is going on. Even though there are times when the story runs long, as there is a fair amount of it, it makes for a satisfying journey.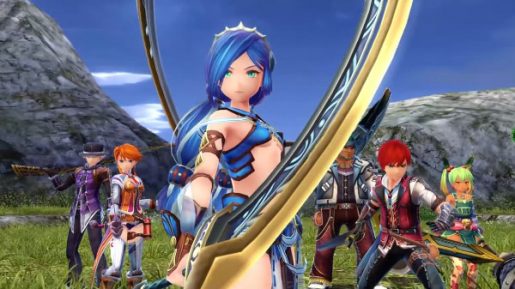 While there is a fair amount of story and multiple endings, a good amount of time will be spent exploring the island. This starts with a couple of nearby caves or side roads, eventually evolving into more picturesque locations or places guarded by fearsome monsters. The nice thing about it is it gives a story based reason for tutorials.
This starts with deciding to search the island, followed by survivors being able to provide various services (doctor, blacksmith, tailor, etc) or asking you to fish. At times this can be boring, as it feels just as mechanical in the long run, though if they're going to justify a tutorial, this is better than what a lot of other games provide.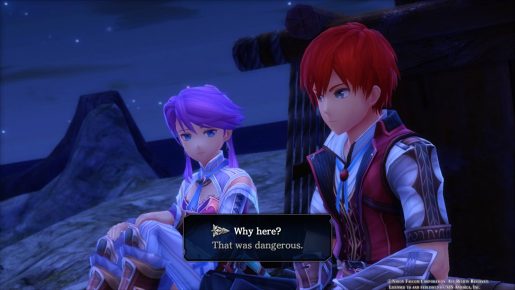 Where things start to pick up is combat. Every character has a specific type of weapon, which performs a specific type of attack. One cuts, another is blunt and so forth. The best way to survive is to level every character and utilize whomever does the most damage against whatever dares to challenge you.
Thankfully, weaknesses generally follow simple logic. Enemies with shells, exoskeletons and things resistant to cutting can be killed through blunt damage, where as some of the smaller enemies can by pierced, causing major damage. These don't need to be honored to win, you can simply spend a bunch of time chipping away at their health, though it makes fights substantially easier.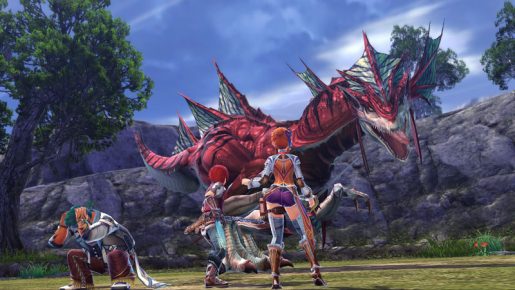 Speaking of easy, the core combat mechanics are easy to learn, but fairly difficult to master. Outside of things like switching to the right character, most fights involve using the same attack, with the occasional special attack. The depth comes from dodging attacks and knowing what to equip. What makes dodging tricky is the window for a perfect dodge, where time slows down and you can do more damage, is pretty tight, forcing players to either learn proper timing or outright avoid attacks.
As alluded to above, there are items you equip and like all RPGs, these make a difference. While playing towards your strengths and weaknesses is always the best plan, it's also good to understand which enemies you're facing. If said enemy uses poison, you might want speed or resistance, where as stronger enemies might require some additional protection.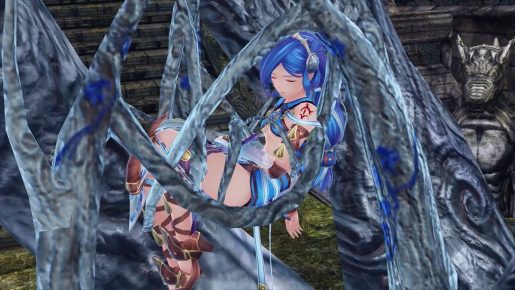 These items can be crafted through materials collected from fallen enemies or pick up spots and are essential to being successful. From there, said items can be upgraded or enhanced, giving players more of an edge against tough situations or lack of skill. Those worried about difficulty will be delighted to hear there are limits to how powerful you can become, so there is a certain amount of skill required to progress.
While Ys VIII: Lacrimosa of Dana does a lot of things right, it does have some slight performance issues while undocked. I noticed some of the cutscenes and occasionally in the world there will be dips in framerate, nothing that makes it unplayable, just something to keep in mind. Graphics look pretty good regardless and none of these things should impact combat.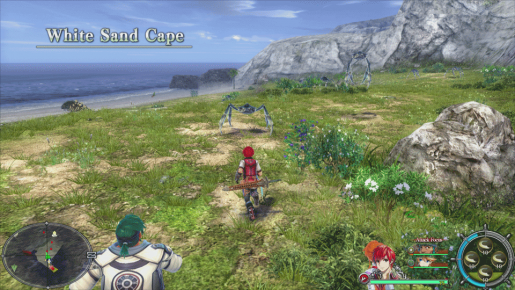 Arguably the biggest issue with the Switch version is playing with the Joy-Cons. The bottom d pad is used for a variety of essential things, such as map, with minus being used to indicate destination. None of these things are particularly bad, they can just be a little on the annoying side.
Verdict
Despite some small annoyances, Ys VIII: Lacrimosa of Dana is a blast on the Switch. The simply, yet fun, combat is a winner whether you're on the go or playing at home. Add in a thrilling story and it makes for one of the better offerings for the platform. Sure, it could perform a little better and do a better job with direction, but these things are quickly forgotten when you're defending your settlement or finding new residents.
[Editor's Note: Ys VIII: Lacrimosa of Dana was reviewed on Switch platform. The game was provided to us by the publisher.]