A lot has changed since Soulcalibur V released in 2012. eSports is on the rise, fighting games have made an effort to be more accessible, a few franchises have joined the fight, with a couple others falling from glory. With all this going on, Soulcalibur VI hopes to bring a modern take on the franchise, one that includes some of the changes we've seen these past years.
Unlike most franchises, which rely on training modes and/or elaborate special moves, Soulcalibur VI tries to solve both these problems with reversal edge. The move itself is rather simple, do an unblockable move, one that prompts both characters to attack, with the winner decided by selecting the right move to counter their attack. If this is confusing, think of it like rock paper scissors.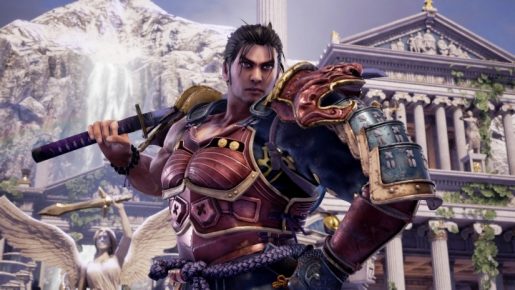 The benefit for casual players is obvious. Instead of having to learn complex moves or beat someone clearly more proficient than they're, it gives them the opportunity to guess their next move and counter it, leading to a comeback or at least a couple hits. Where the move itself is fine, there has been some criticism about it making Soulcalibur VI too accessible, something that might prove itself true in practice but not in theory.
Generally speaking, part of what makes someone proficient at fighting games is the ability to anticipate their next attack and countering it. Reversal edge might make it easier for less skilled individuals to come back, though it won't be enough to stop anyone good at anticipating your next move. When they had a professional player face off against a developer, the move was used multiple times, with the professional player almost always getting the upper hand. Again, how it works in practice will be what really matters.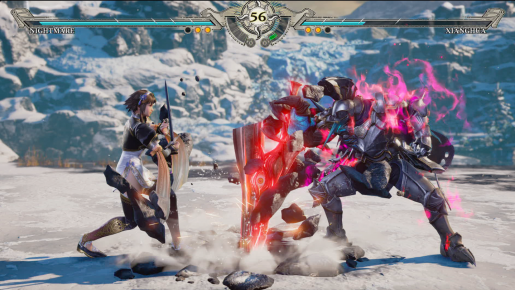 As mentioned above, reversal edge is designed around eSports, so the flashy nature is meant to make for a more thrilling match. Players won't know what to expect, announcers will have something to focus on and it looks incredibly climatic before the winner is decided.
Since these things only make up a small percent of the market, the game itself is reminiscent of previous entries. The combat itself felt a little faster, ring outs take a little more to do and the key to victory isn't always skill, as much as tactic. The few characters I played as offered different experiences, with Geralt being the most interesting. Between flashy finishers, crazy combos and reversal edge, it made for an exciting experience.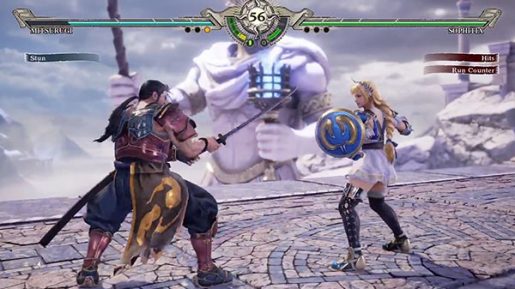 While it wasn't on display, there was also talks of a rather robust story mode. It will have its own adventure, while also revisiting crucial events, offering players a wide range of things to do.
Time will tell how well these changes work out but what I saw was pretty fun. When more characters are added, people get use to the new mechanics and everything works out, I could easily see Soulcalibur VI being a hit.