With a number of series coming to a close, My Hero Academia is quickly becoming one of Shonen Jump's most popular series. With an anime, spin-offs and a manga, it's only natural it would get some games too. My Hero One's Justice is one of those games and takes the battle manga and puts it in a fighting game.
At first glance the game was reminiscent of Jojo's Bizarre Adventure Eyes of Heaven. The art style is similar, there is a wide range of characters to select from, it's more of a silly than serious game, levels are build around craziness and lacks the complexity of titles like Soulcalibur.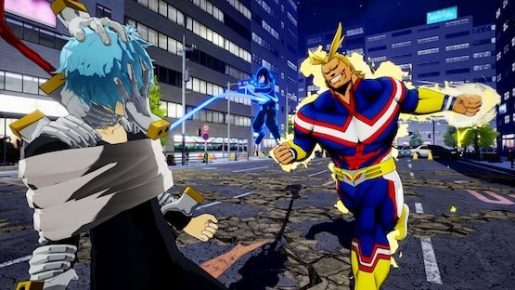 From what I saw, the experience is rather simple. Combos are performed by inputting a couple simple commands, with depth coming from how you utilize quirks (special abilities). With explosions, the ability to borrow others powers, it gives just enough to be engaging, though falls short of serious fighters.
One thing that stood out was how My Hero One's Justice portrays every character. There is a bit of an introduction, they have fun expressions and it tries to follow similar games approach to this type of game. It made the couple of matches I played memorable, even if I don't have a strong association with this series.
While My Hero One's Justice might not be the next big fighting game, it seems to understand what fans are looking for and should deliver a simple, yet fun experience.