While most people were blown away by the fantastic The Last of Us Part II, I found the teaser for Control simply fascinating. So, when I got a chance to see and hear about it, I was quite excited. Even though it's clearly in the early stages, it looked like quite the experience.
The section shown was somewhere in the middle of the game, meaning most powers and abilities were unlocked, giving us an idea of what the end game experience should be like. Between levitating, using debris for shields and defeating enemies with telekinetic powers looked extremely fun and reminiscent of what made Bulletstorm enjoyable.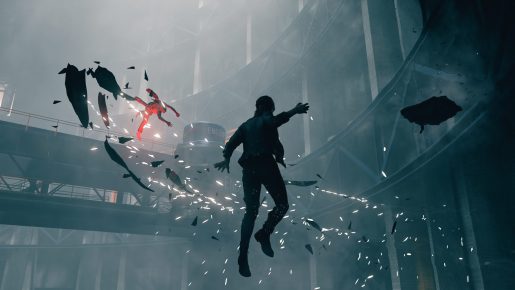 A couple of things stood out about the early gameplay. It isn't afraid to be weird, be it using light switches to change locations, weird ritualistic chants or entering an older TV, e.g. Videodrome, there is a lot going on and the mystery only adds to the excitement. A big element seemed to be expecting the worst, with at least one seemingly harmless person attacking or a place being fill with enemies to defeat with your powers.
Outside of the memorizing and confusing world, one where people talk to fridges –not that this is too outlandish-, a couple of important things were revealed. There will be live action trailers, locations can be revisited, some places require powers obtained later in the game to experience and there will be side quests to help those fridge loving people.
Even though the gameplay didn't show much that wasn't in the trailer, it showed a lot of the charm that made me fall in love with Twin Peaks. All the weird things seem to be connected to something bigger, or at least a future story, one where a little style makes the experience. So, if nothing else, the trailer might've piqued my interest, where as the gameplay got my attention.