One of the unique features of the Switch version of Skyrim is the ability to use your Amiibos to unlock rewards.
Players who have a lot of Amiibos, they can scan them up once a day to get in-game items that you can use. The items that you get varies from random foods, crafting materials, or if you have a Link Amiibo, you can unlock the Link-inspired garb from Breath of the Wild or even the Master Sword.
For those who don't have an Amiibo and are worried about not getting the Link-inspired costume, there is an alternative way to get them but it will be a challenging one. There's a specific quest that you can take in order to get them, which we will discuss later this week.
How to Use Amiibos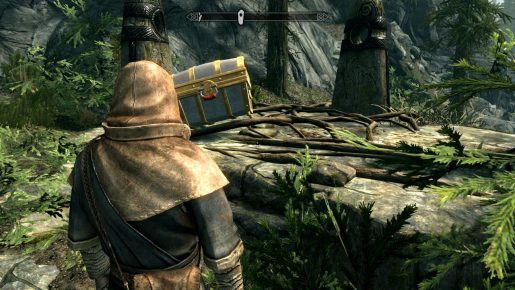 1. After getting out of the Imperial Sewer, you can immediately start tapping Amiibos by going to your Magics menu.
2. Press the B button to open the Menu and move your left stick to the Left to go to Magics
3. Scrolls down to ALL and find Amiibo
4. Highlight Amiibo and press ZL and ZR
5. Now go back to the game and press both ZL and ZR and you will see a summoning circle in front of you.
6. Tap the Amiibo on the right stick and ta-dah, you'll get your rewards.
Please note that you can only use Amiibo once a day. The chance of getting rare loots, including the Zelda-themed items is at 20%.
Stay tuned for our review later today.