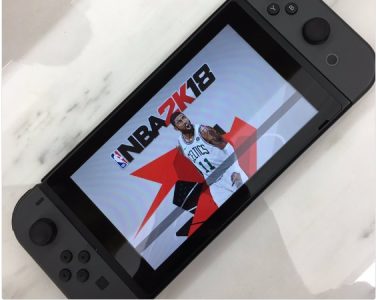 A new image on Twitter has surfaced of Kyrie Irving donning the Boston Celtics uniform. This is most likely what will be the second cover for the video game.
As you may know already, 2K Sports announced the first cover of NBA 2K18 featuring Kyrie Irving in Cleveland Cavaliers gear. Now he's been traded to the Boston Celtics, so this new game is the new cover.
At launch, the first cover will be at retail stores. 2K Sports will be issuing out new covers sometime after launch. This is the first time they have had to change a cover since the trade deal happened very close to the release date.