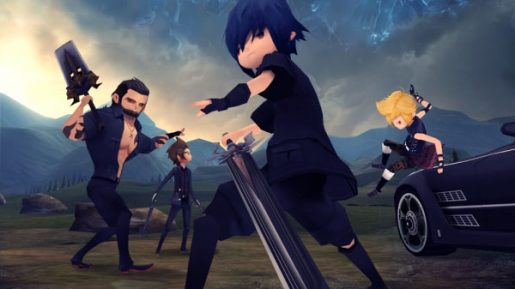 A mobile version of Final Fantasy 15 has now been announced releasing for iOS, Android and Windows 10 devices. It's something that you can play on the go.
It will retell the story of the main game broken up into 10 episodes. The first episode is free to download so you can see if you like the game or not before you buy the rest of it.
Final Fantasy 15: Pocket Edition features PSOne style graphics that hark back to the original release of Final Fantasy VII. That being said, it does feature full voice acting.
This version of the game is expected to arrive in Fall 2017. You can check out some of the gameplay in the trailer posted down below. Do you want to play this version of the game?