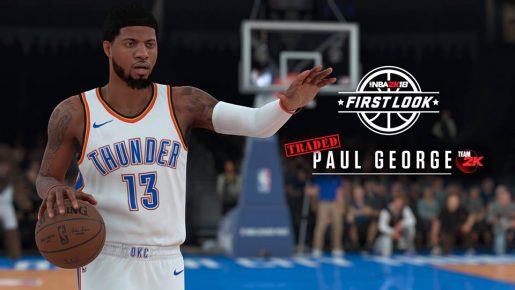 2K Sports has released three new screenshots for NBA 2K18. As expected, the player models look awesome as everyone looks really realistic.
The new NBA 2K18 screenshots were shared on the official Facebook page. They show Paul George in OKC gear, Isaiah Thomas wearing the Celtics jersey and DeMar DeRozan from the Toronto Raptors.
It's worth mentioning DeRozan is on the cover if you live in Canada. This is the first time they have put him on the cover for any game. Kyrile Irving is on the cover for everyone else while Shaq is on the cover for the special edition.
The game is released this September for the PC, PS4, Xbox One, PS3, Xbox 360 and finally the Nintendo Switch. Check out the screenshots below.