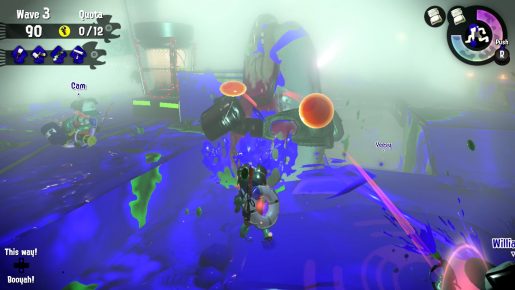 Salmon Run is probably the most exciting addition in Splatoon 2. The four-player co-op hoard mode is filled with tough enemies, tricky mechanics and is best when things get out of hand. With this in mind, we uploaded two videos to give players an idea of how much the mode changes as difficulty increases.

The first video, seen above, shows the mode at the second tier, part-timer, putting the overall difficulty at about 20 to 35 percent. Despite not being the lowest difficulty, which is frankly too slow and boring to watch, it starts to offer a challenge, resulting in more fun.
In this video you can see the mode at Profreshional, which is the highest tier. At this level the difficulty is between 80 and 100 percent. At this point special events, including fog and night, are significantly more common and things can get out of hand fast. With a good team it's possible to overcome, but things can turn from bad to worse in a second, which is what makes it great.
Those interested in Splatoon 2 can currently pick it up for Nintendo Switch, but if you're still not sold, check back later for our review.